Time to Pick a Winner!
Community Choice awards will be granted to the projects with the most votes. Explore the 2021 project gallery below to vote for your favorite projects. Voting ends May 12th at midnight!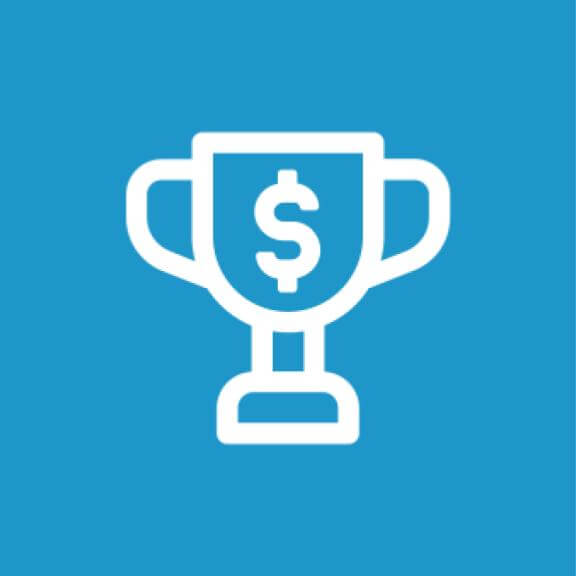 Through Digitability's Work Simulation Competition, schools across the country are now connected in a new way, showcasing their ideas for promoting independence and teaching self-advocacy. 
For many of our teachers, creating short-term projects or establishing year-long business is a very new model of learning for their students. From food truck operations, screen printing, comic books, YouTube marketing, teachers are revolutionizing work-ready training and thinking outside of the box to address the challenges faced during COVID.
Explore our Showcase Gallery and start casting votes for the Community Choice Prize today! 
18 - 21 Transition Projects
Project Name:
Burger Mobile Food Truck
Type of Classroom:
Program Approach to Career Education (P.A.C.E)
School:
Southwest Career and Technical School, NV
Project Name:
Digital Catalog
Type of Classroom:
Transition Program
School:
Burlington County, NJ
Project Name:
Bark for Bites
Type of Classroom:
Program Approach to Career Education (P.A.C.E)
School:
Southwest Career and Technical Academy, NV
Project Name:
Sonic Tuesdays
Type of Classroom:
18-21 Transition
School:
Blue Valley School District, KS
Project Name:
Pioneer Poshmark
Type of Classroom:
18-21 Transition
School:
Transitions at Burlington County Special Services, NJ
Project Name:
Classroom Garden
Type of Classroom:
Fully Self-Contained
School:
Kapolei High School, HI
Project Name:
STARR Baking
Type of Classroom:
Students Transitioning to Adult Roles and Responsibilities (STARR)
School:
Souderton High School, PA
Project Name:
CBI Burritos
Type of Classroom:
Community Based Instruction Program
School:
Milpitas High School, CA
9th - 12th Grade Projects
Project Type:
J.P. T-Shirts
Type of Classroom:
Multiple Disabilities
School:
Edison Township Regional High School, NJ
Project Name:
Chargers Job Training 101
Type of Classroom:
Life Skills
School:
Timber Creek High School, NJ
Project Name:
The Power of Positivity Project
Type of Classroom:
High School Emotional Support
School:
InterMountain Centers, AZ
Project Name:
Getting Around
Type of Classroom:
Transition
School:
Burlington County Special Services District, NJ
Project Name:
Muttstang Barkery
Type of Classroom:
Life Skills
School:
Triton High School, NJ
Project Name:
Cyber Safety
Type of Classroom:
High School Technology 
School:
Oklahoma Virtual Charter Academy, OK
Project Name:
Independent Living
Type of Classroom:
Multiple Disabilities
School:
Burlington County Special Services District, NJ
Project Name:
Braves Bistro
Type of Classroom:
Transition 
School:
Williamstown High School, NJ
Project Name:
Print Shop
Type of Classroom:
Life Skills
School:
South Amboy Middle High School, CA