Digitability gives special education teachers and support staff their own personal special education coach.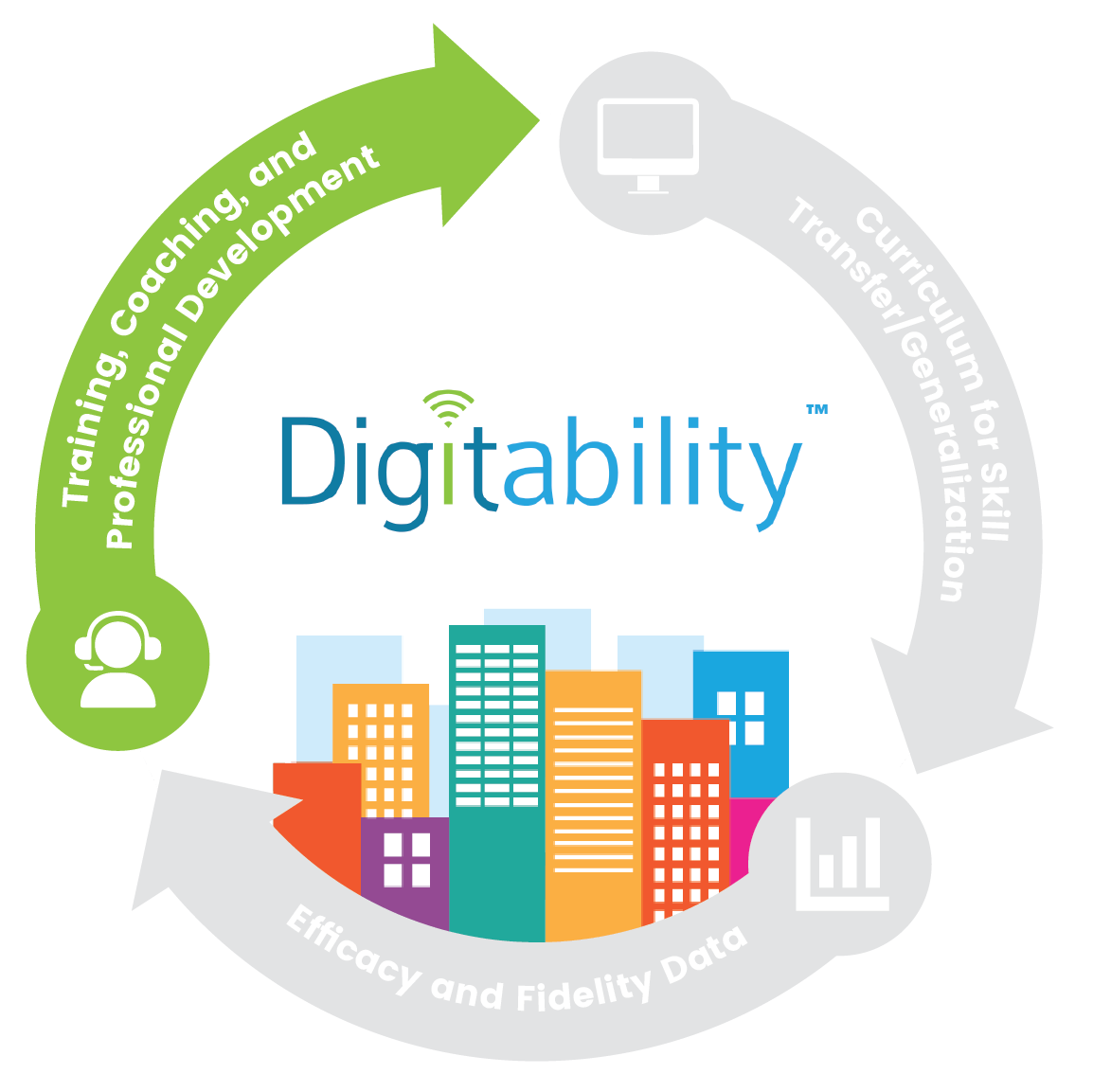 Digitability's Training and Coaching uses baseline training data to create personalized, professional development goals. With 1:1 support and coaching, teachers master evidence-based practices, and become experts in teaching digital literacy and behavior for the workplace.
We use baseline training data to create personalized goals based on teacher knowledge of evidence-based practices.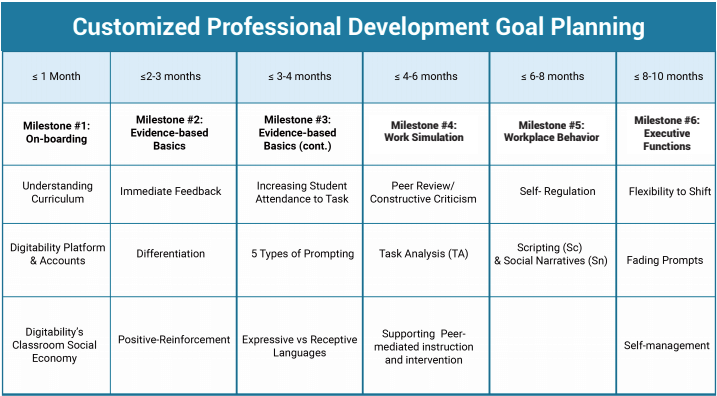 Digitability's 1:1 Training and Coaching
Replace multiple professional development needs with Digitability's all-in-one, award-winning transition program.
Autism Education
Social/Communication Skills
Career & Technical Education
Intellectual Disabilities
Independent Living Skill
Self-advocacy Training
Financial Literacy
Writing workshops
Applied Behavioral Analysis Training for Teachers

Emotional development
IEP Goal Writing
Evidence-Based Practices
Cognitive Differentiation
Behavioral Interventions
Technology Integration
Vocational Training
You may also be interested in...
Ready to find out more?
Drop us a line today for a free quote!
Free Demo for Administrators
Are You a Parent?
If you are a parent interested in getting Digitability to your childs school download this product packet!