Digitability understands that
ONE SIZE DOES NOT FIT ALL
"Digitability has something for every single one of my students."
-Dawn Gieger, Special Education teacher in Philadelphia, PA.
Everyone has a role to play with Differentiation.
Individuals who participate in the Digitability program run the gamut; therefore, to create an inclusive environment, all of our resources are extensively differentiated to support a wide range of learning and behavior profiles, from adolescence into adulthood.
Expressive and Receptive Language Needs
Impairments in Social Reciprocity
Low Self-Esteem/Confidence
Limited Verbal Ability • Intellectual Disability (low IQ)
Auditory Processing
Attention, Memory, Organization Issues
Sensory Processing Issues
Difficulty Processing Emotions
Anxiety and Impulsive Behavior
Digitability serves individuals with and without special education needs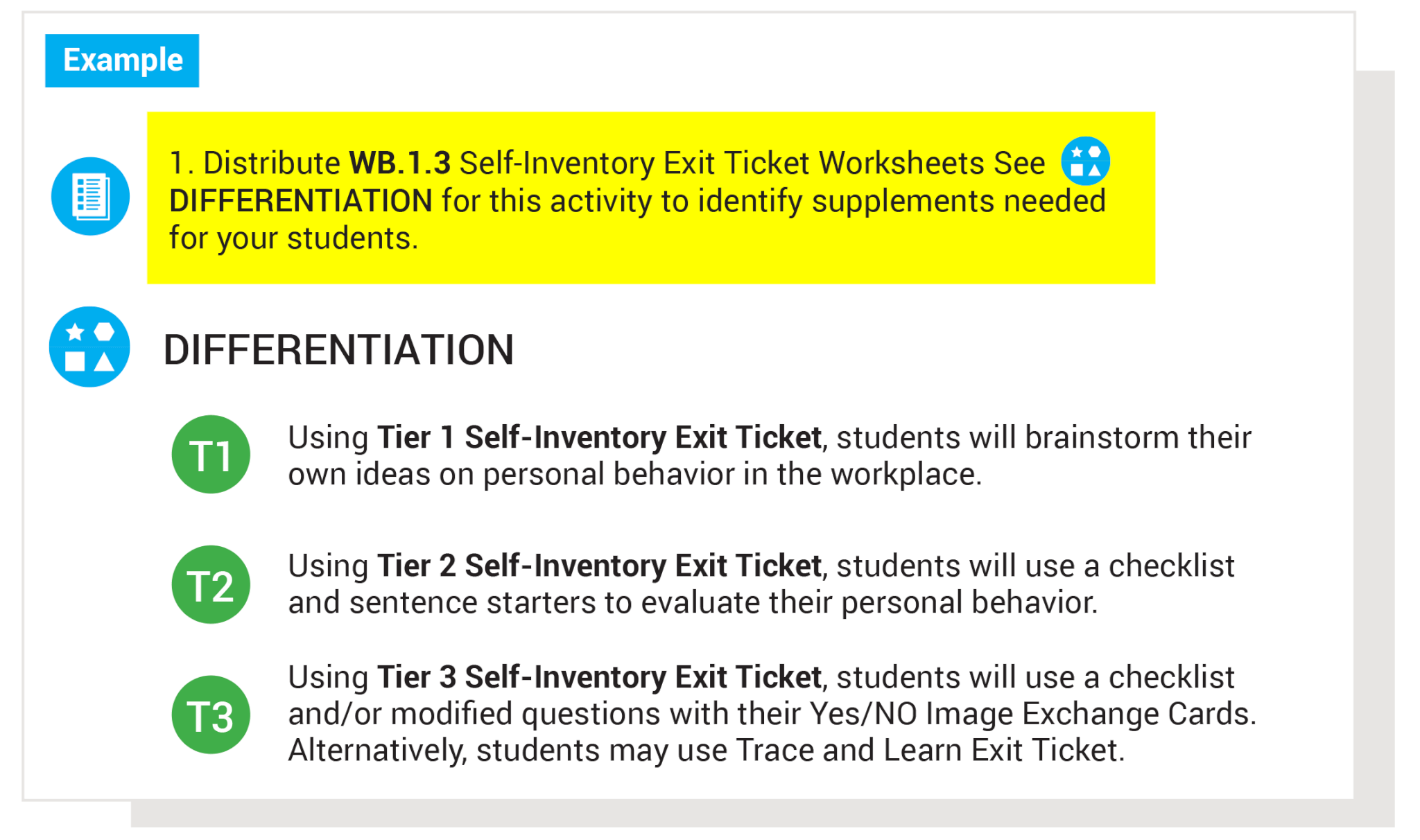 You're busy. Let us help.
As a company founded by a teacher, Digitability understands that special educators are tasked with many responsibilities. Special education students have a wide range of cognitive and behavioral needs. Adapting instruction and creating resources that meet the needs of so many different students can be challenging. Our team of professionals developed all of the differentiated lesson plans, IEP goals, supplemental materials, academic resources, progress monitoring tools and more so that you don't have to!