Introducing Bankability! A Real-World Banking System for Digitability Students
Digitability is excited to announce the upcoming release of Bankability, a virtual, online banking system where students practice managing their finances by paying bills and purchasing rewards online.
Bankability will go hand-in-hand with Digitability's Social Economy, an evidence-based practice model that teaches workplace behavior, self-regulation and self-advocacy.
Students earn a virtual currency in their Digitability Virtual Workplaces, teaching them to collaborate and practice vocational skills.
This banking system will further their knowledge of money management, using checks, compensation and more!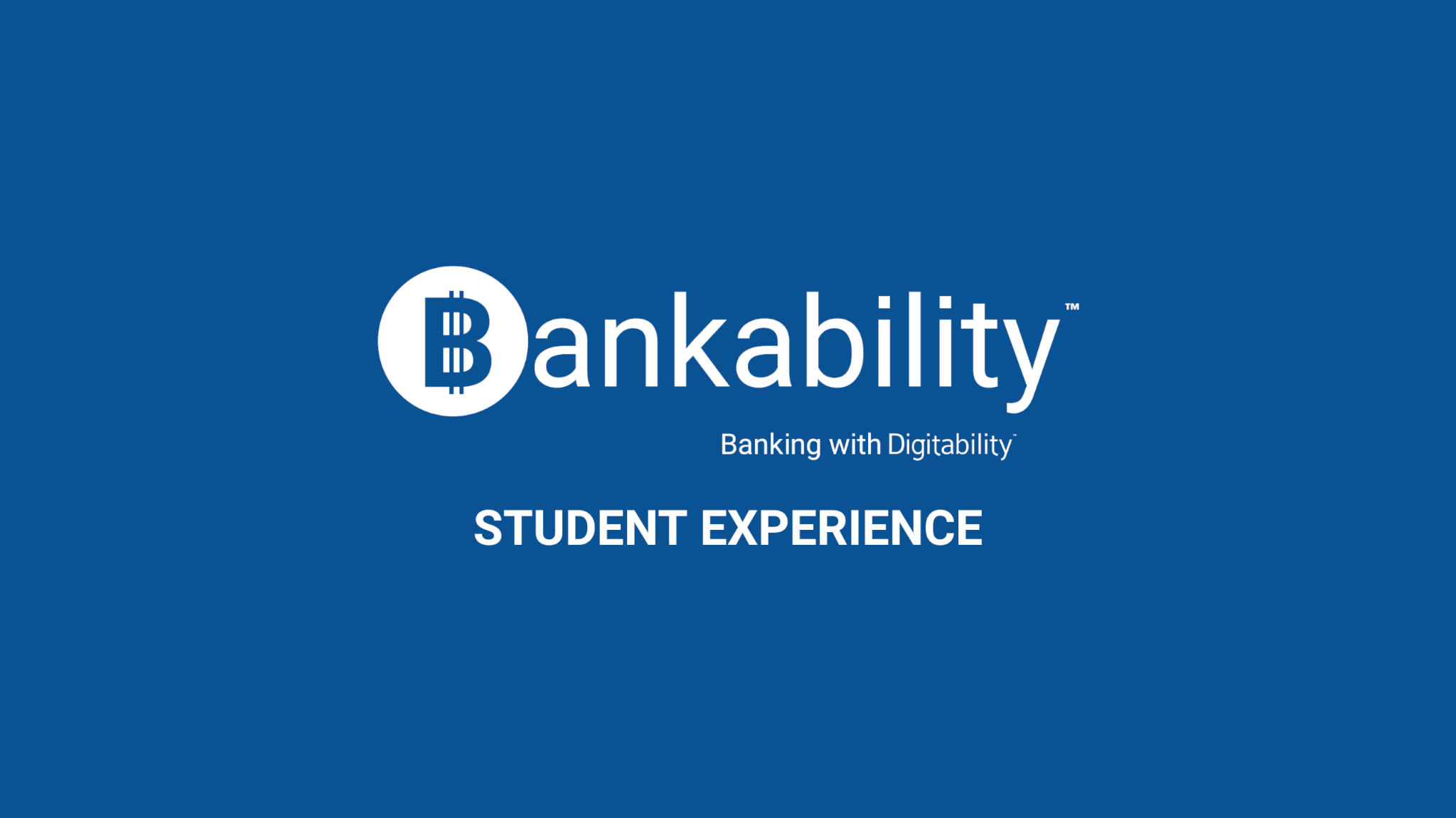 Bankability allows students the opportunity to pay bills, make purchases, and save earnings all from their online account. Below you will find some of the features students will enjoy while using Bankability.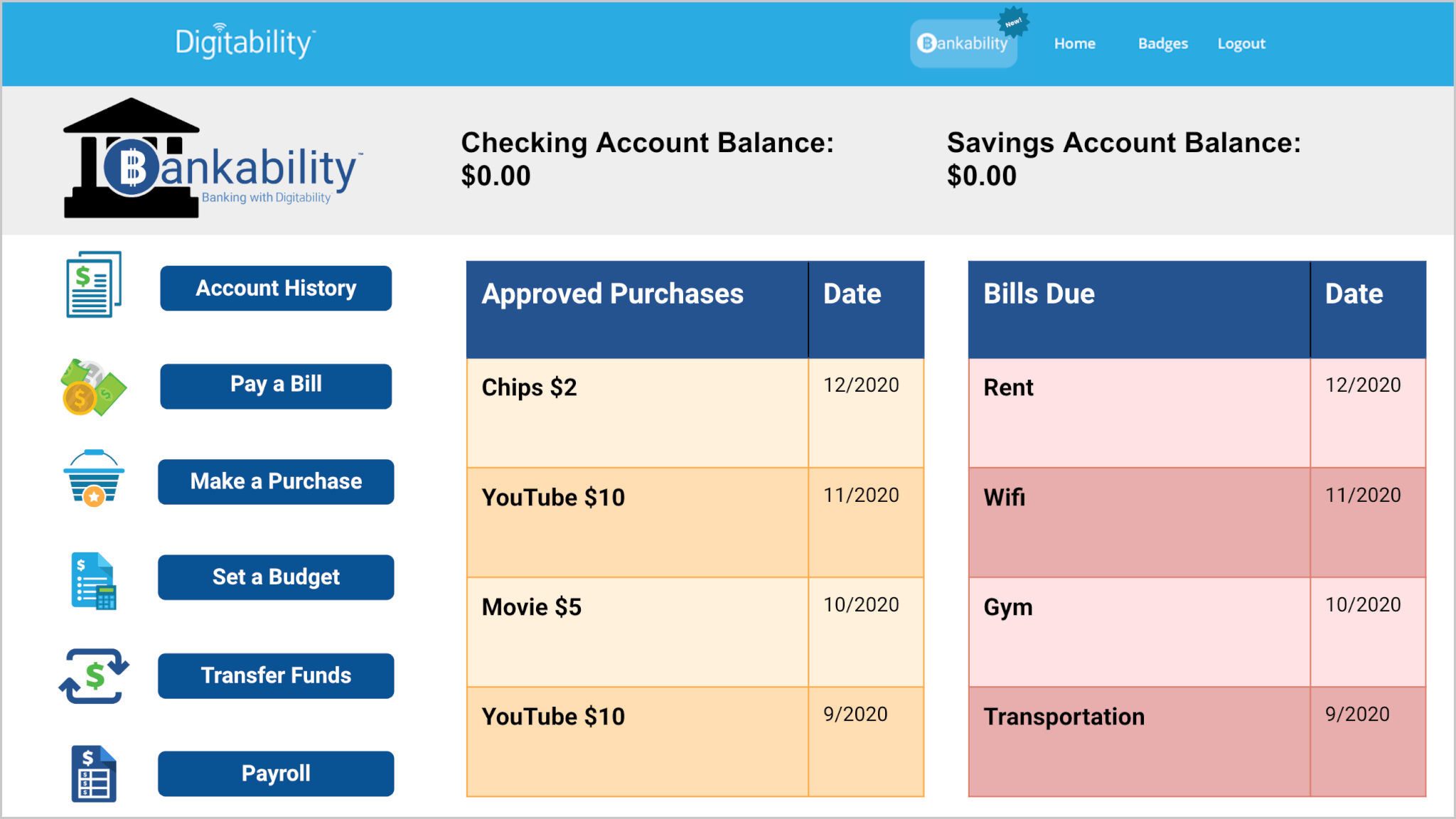 When students log on to their Bankability account, they will be able to check their account balances. They will also be able view recent purchases they have made and any bills they will have due.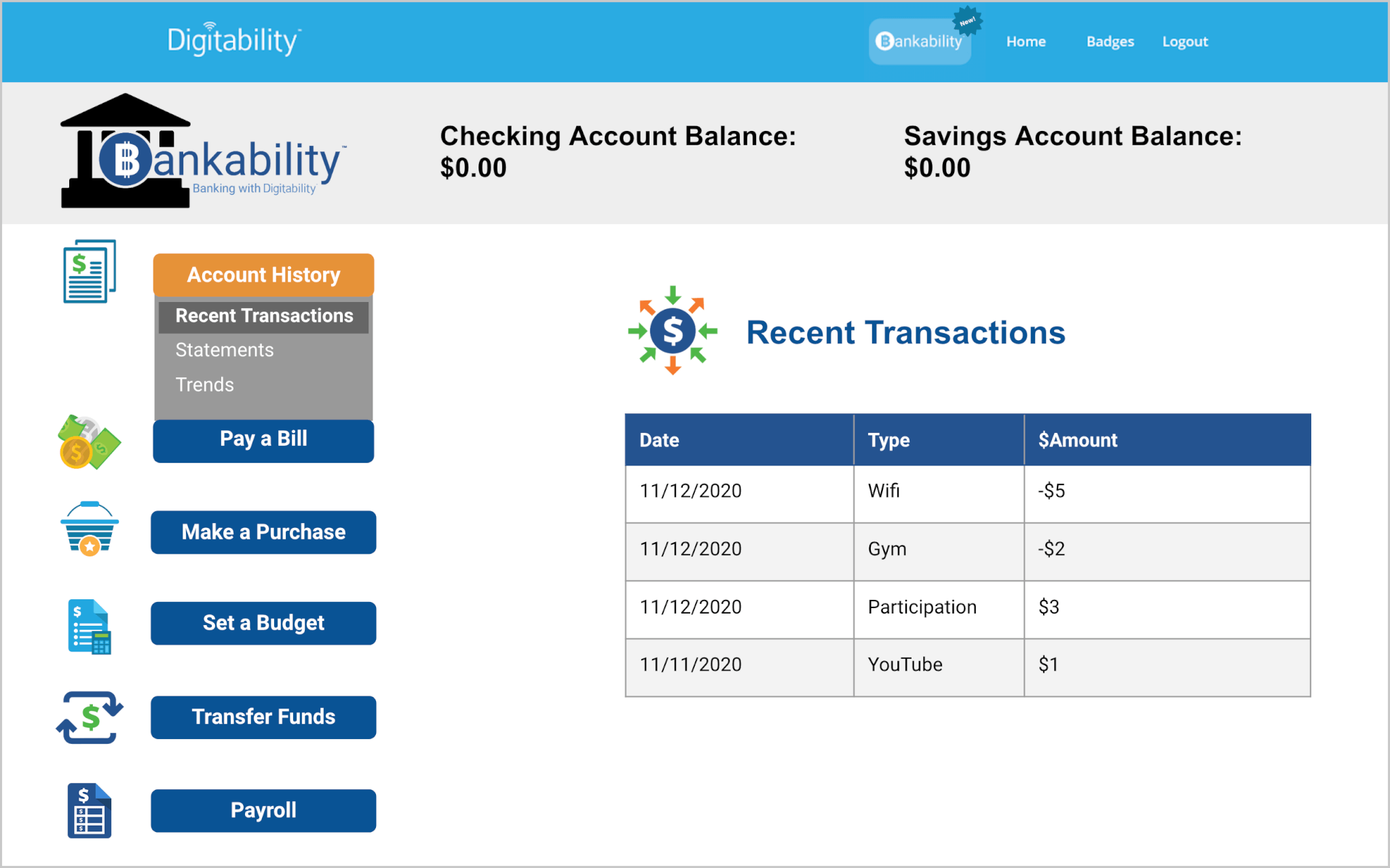 By accessing their account history, students will be able to view their latest transactions. Here, students will be able to view their most recent earnings and spendings.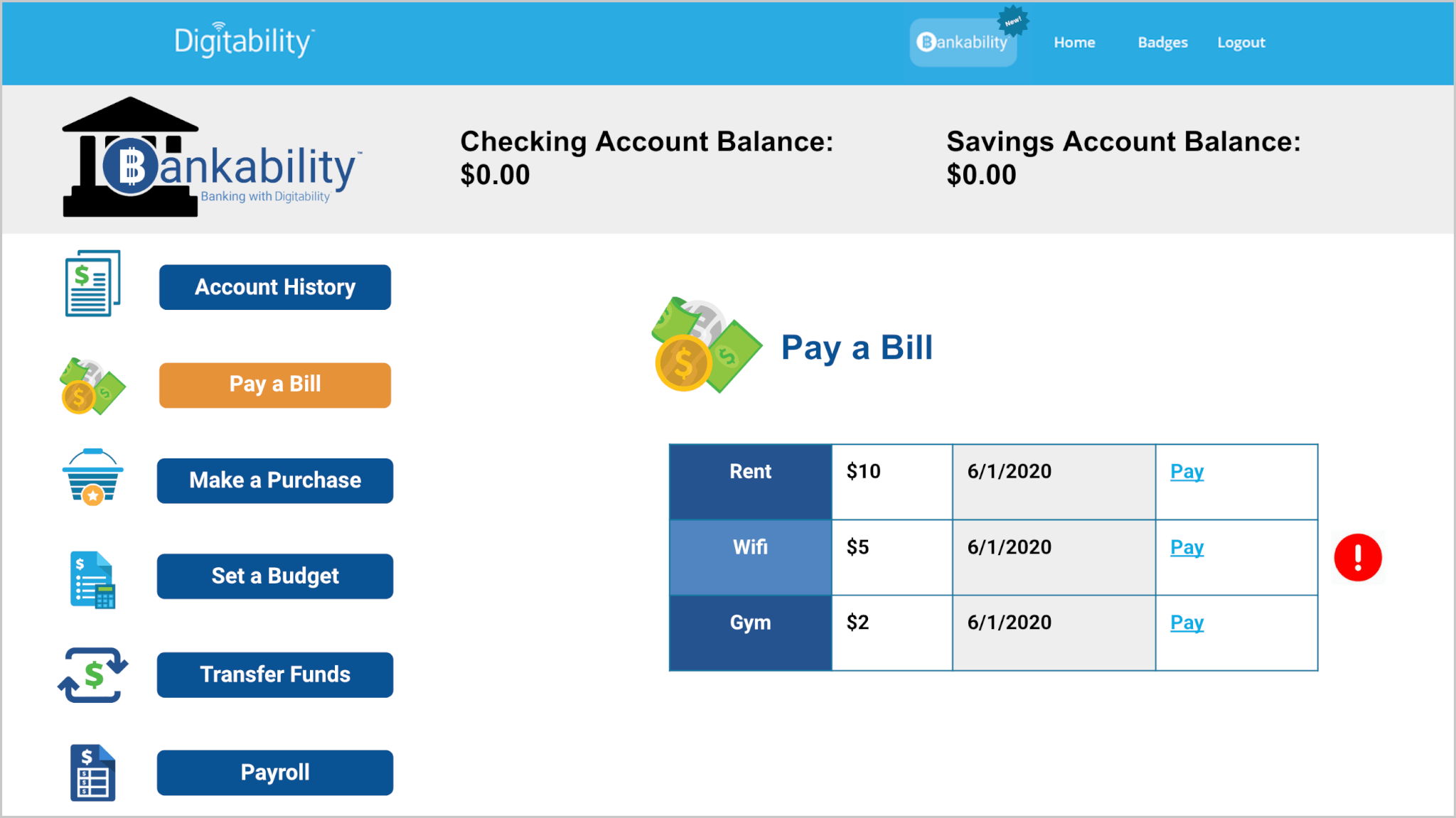 From their Bankability account, students will be able to pay their recurring monthly bills. Students will be able to see the bills they are responsible for paying, the amount due for each bill, and when the bill is due.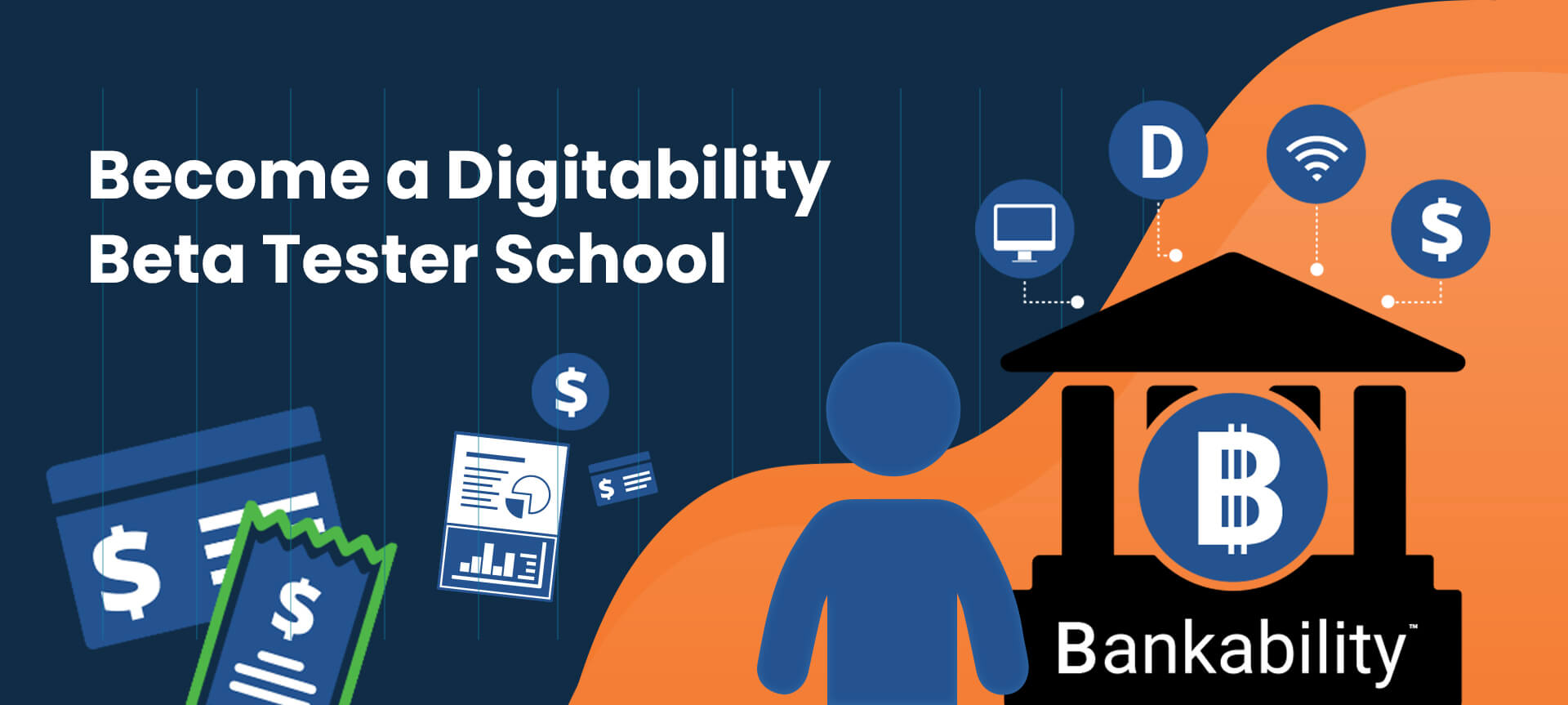 Virtual banking will build on our social economy in the classroom as well as further prepare students for the real-world banking. We are inviting you to test this exciting new feature with your school.
Ready to bring Digitability to your school?
Complete the form on this page to request a demo.
You may also be interested in...
Become a Beta Tester School
Improve transition outcomes for all students with Digitability while testing our new feature.
Five Types of Prompting: Informal Assessment.
Teachers increase their use of prompting methods throughout the Informal Assessment.
Workplace Communication
Workplace Communication is implemented to students during the main curriculum and is then amplified during any of the Digitability Work-Simulations.
Preparing Students with Disabilities for the Workforce
Meet Digitability's very own Dana Steinwart and her former student Grace Walline. They speak about how her program helped Grace get hired and how work life has been.