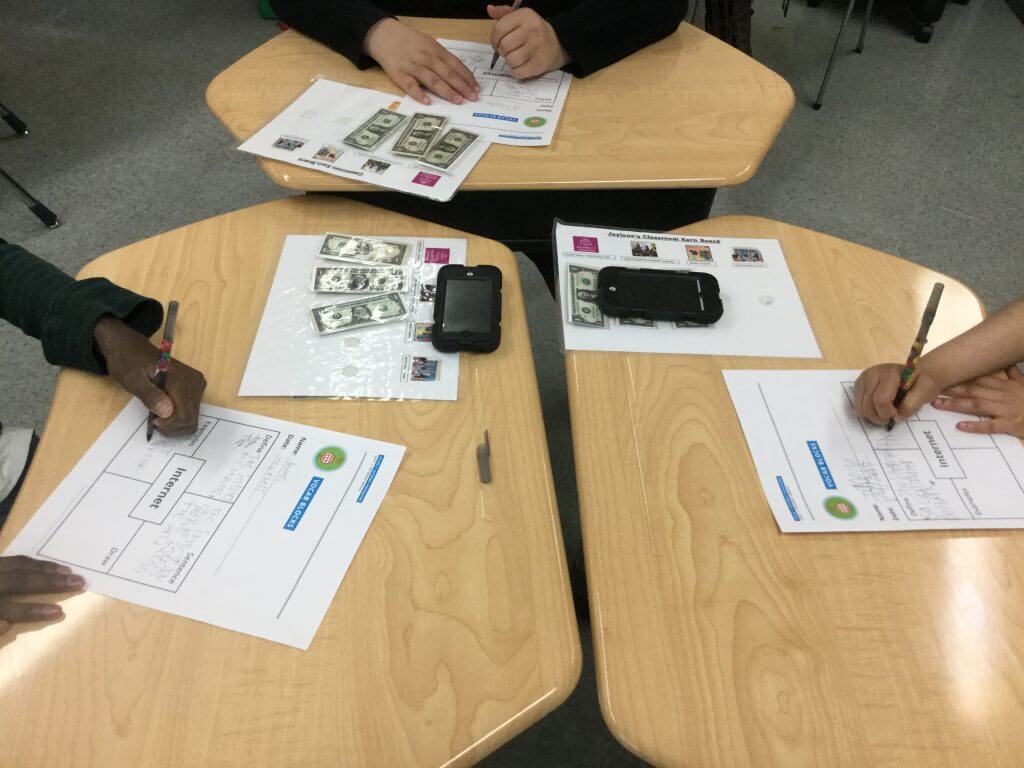 "What is expected in the workplace?"
Establishing boundaries for workplace behavior and in your classroom.
Would students rather be watching videos on YouTube, playing games, or involving themselves in other preferred activities? Of course they would! However, as we know, being employed means exhibiting expected behavior, including completing assigned task in your specific job role and often by an assigned deadline.
As students are preparing for their transition to independence, Digitability  transforms your classroom into a work environment. This includes establishing boundaries for workplace behavior and using reinforcement.
Establishing workplace and classroom expectations for your students with evidence-based practices:
Using reinforcement to increased attendance to a task.  If students are not on-task in the workplace, then they are not performing their assigned job role. To develop this behavior, you can use positive reinforcement and positive narration to reward students for exhibiting behavior that will promote success in the classroom or workplace. Digitability's Classroom Social Economy delivers evidence-based methodologies for systematically increasing a student's ability to attend to a task.
Practice successful and problematic behavior: It is important that students fully understand the behavior expected of them, and also know how to manage unexpected behavior if it happens. Using Principles of Applied Behavior Analysis such as Task Analysis, you can explicitly teacher both successful workplace behaviors and problematic workplace behaviors. Digitability's Classroom Social Economy delivers a complete workplace behavior system to help classrooms routinely practice adhering to appropriate classroom and workplace behavior.
Establish clear consequences for exhibiting successful and problematic behavior: Use a 5:1 ratio. Delivering  consequences for behavior modification should follow a 5:1 ratio rule. For every one negative consequence there should be five positive reinforcers. While this can feel counterintuitive, it's one of the most effective evidence-based practices to use in the classroom. Nonetheless, all behaviors and consequences need to be clearly defined. Digitability's Classroom Social Economy has a complete workplace behavior model that helps students self-regulate problematic behavior, but also helps build a sense of empowerment so they know how to advocate for their behavioral needs.
All of Digitability's work-ready program materials are differentiated three ways to accomodate the needs of a wide-range of learning and behavioral needs. You can download a sample activity below.
In the video below, Dawn, an autistic support classroom teacher, uses Digitability's Classroom Social Economy to increase engagement and motivation and to teach workplace behavior. Here what she has to say about how Digitability has helped her.
Digitability's award-winning curriculum and professional development program provides extensive resources to help teachers establish boundaries for workplace behavior and teaches healthy reinforcement strategies.  We have an extensive library of differentiated (and pre-written) lesson plans for work-simulations, where EVERY student can play a role.
Like what you see? Gain access to the complete Digitability Curriculum and Professional Development Program by completing the form on the right.