Learn how the Digitability™ Transition Model connects
technology

to

work-life skills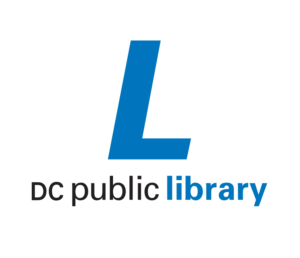 Digitability's award-winning integrated solution successfully includes every student with special needs.
Real World Work Simulations
Data Reporting & Analytics
Personalized Learning
Interactive Curriculum
Professional Development
Virtual Rewards
Digitability is the first online learning program specifically designed to teach digital literacy to individuals with disabilities. Our end goal is to get more people with diverse learning and social abilities into the workforce, creating a pipeline to the companies that are dedicated to diversity. We focus on the essential skills that are necessary for today's technology driven economy.
Real world work simulations
Digitability is the only program that uses principles of Applied Behavior Analysis (ABA) to transform special education environments into real world work simulations while including all developmental levels.
Digitability's extensive library of resources makes learning social and collaborative. Games and project-based learning is designed to facilitate peer engagement and communication.
These resources include professional development for educators and therapist on technology's best practices for independent living. Facilitators of the Digitability program are supplied with lesson plans, project-based learning assignments and explicit demonstrations on how to differentiate the program for all learning profiles and levels of functioning. All materials can be shared with each student's educational team members via email. This way, everyone is on the same page and supporting learning goals together.
Differentiated materials for personalized learning
Our goal is to empower every individual; not just those that fit into one type of box. We believe that there are better ways to describe learners other than high and low functioning. That is why our materials are adaptable and differentiated to reach all students. We start at the basics, focusing on Bloom's Taxonomy of Cognitive Development Levels 1 and 2. We then build on skill sets incrementally, providing prompting and support, while data analytics identify areas of strength and weakness. Digitability includes a variety of supplemental materials and training supports for facilitators of the program.
The Digitability program aims to make everyone's life easier. That's why our program supplies all of the supplemental resources including:
Lesson plans
Individual Education Program goals and objective banks
Rubrics
Games and Social Activities
Supports for interventions in areas of weakness
Professional development and world class training
This is one of the most valuable components to the Digitability program. The amount of training that facilitators receive is worth its weight in gold. The Digitability program trains ALL teachers, of all ages and all levels of tech aptitude on how to transform their classrooms into professional environments; environments that model what job roles look like in today's economy and society.
This type of training does not exist anywhere else.
Digitability provides ongoing strategic Professional Development to ensure impact goals are reached. Performance data is used to provide tailored interventions for both students, facilitators and the organization as a whole.
We understand that it takes a village! Our one-of-a-kind transition model includes all members of the educational environment, including teachers, therapist, aids, one-on-one support staff, supervisors and more. Empowered with a new set of tools, along with new sets of data, teachers gain access to unlimited resources to support behavioral, social and communicative development as well as functional, occupational and academic achievement.
Data reporting and analytics for compliance
Each facilitator licensed will receive an account with tools to track student progress based on measurable goals and objectives. All data for student goals and objectives is automatically generated and sent to teachers.
Administrators will also receive reports that highlight student progress and teacher engagement. This will ensure that schools and other state organizations have the necessary data to stay in compliance with IDEA and WIOA and that all employees of these organizations are receiving the necessary professional development to support student success.The Digitability program provides data to showcase how students and facilitators of the program are given the necessary resources to support all transition programs and goals.
Comprehensive interactive curriculum
Our award-winning program provides a full online curriculum for digital literacy and transition to independence. The first and only of its kind, Digitability simultaneously teaches communication, time and task management and transition planning. The program uses principles of Applied Behavior Analysis to increase outcomes for unique styles of learning.
Virtual badge reward system for each student profile
Digitability's research based rewarded system, engages, motivates, and reinforces student achievement. The badge imagery is designed to evoke the visual/verbal association to key concepts and vocabulary. Teachers can incorporate this system into their classroom management system or behavior modification program.The Digitability program aims to make everyone's life easier. That's why our program supplies all of the supplemental resources including:
Lesson plans
Individual Education Program goals and objective banks
Rubrics
Games and Social Activities
Supports for interventions in areas of weakness