Digitability Appreciates Teachers!
Digitability's implementation coaches support teachers all year long
Written by Rebekah Poe, M.Ed.,  an award-winning former special education teacher and national teaching conference presenter from Alabama.
Digitability knows how hard special education teachers work! That's why our implementation coaches are there to support you all year long!
What is an implementation Coach?
Our coaches are former teachers who devote their time to making Digitability a smooth transition into your classroom. Every teacher gets year-long access to a Digitability coach who will ensure that you  feel comfortable and confident while implementing Digitability. They also work behind the scenes creating resources and lesson plans, addressing concerns, solving tech issues, and much, much more!
Keep reading to learn about nine key features that make life easier for the teachers who implement Digitability in their classrooms.
Get Your FREE Quote Today!
Feature #1: Year-long access to implementation coaching
Every teacher works with a personal coach to support classroom facilitation. Coaches are proactive and schools can also request support as often as needed! Coaches set up coaching calls monthly, or more frequently if needed, to discuss implementation and any other questions you may have to better serve your students.
Feature #2: The ability to start a new program with ease
The best way to learn a curriculum is by implementing it. We make sure that teachers are not overwhelmed with too much  information and feel comfortable getting started. Implementation coaches give teachers only what they need to get started and roll out new features and instruction incrementally to make sure teachers are comfortable with the program before starting anything new.
Feature #3: Reduced planning time
All lesson plans are already pre-written, scripted, differentiated, and include a three-tiered system of modified resources. Your coach will help you navigate all resources so you feel comfortable and confident implementing lessons.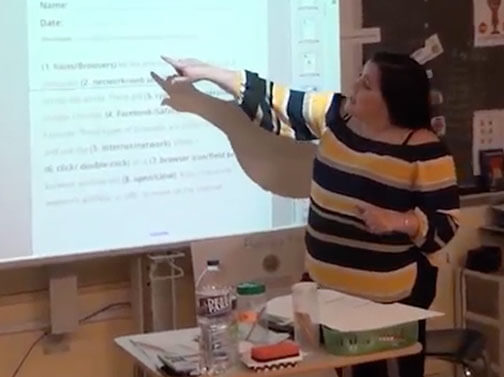 Feature #4: Included IEP tools to make the IEP process easier
Monitoring the progress of a wide range of individual student goals can be challenging and time-consuming. That's why Digitability designed a system that makes the IEP process easier! Our implementation Coaches will work with you to properly meet the wide variety of IEP goals in your classroom.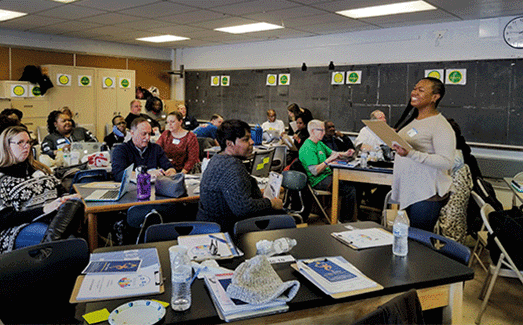 Feature #5: A staff of former Special Education teachers who GET IT
Digitability was founded by a special education teacher who wanted more for her students. As a team of former special education teachers, Digitability Implementation Coaches worked in classrooms just like yours and know what it takes to support the unique needs of students, teachers, and support staff.
Feature #6 Coach Collaboration
Your Implementation Coach is there to reduce your stress and help customize projects and systems to fit the needs of your classroom. Teachers can schedule a call with their coach to brainstorm solutions to any barriers or for help with creating custom curriculum resources.
Feature #7 Professional Development Opportunities
Coaches work to empower every teacher with new technology skills, the best, evidence-based practices and project-based learning models for transition with personalized coaching sessions.
Additionally, our coaches lead webinars to showcase the evidence-based practices that are built into each and every lesson. You can watch one of our free webinars by clicking here.
Feature #8 Professional Development Opportunities
With 1:1 support and coaching, teachers become experts in teaching digital literacy and behavior for today's workplaces. Our scripted lesson plans ensure that teachers are able to deliver explicit instruction in the areas of digital and financial literacy, along with successful behaviors and work-ready skills necessary for students to find gainful employment in today's tech-driven society.
Every month, we offer teacher rewards for their commitment to increasing work-ready outcomes for all of their students. These rewards can support classroom initiatives such as Work Simulations or Classroom Social Economy.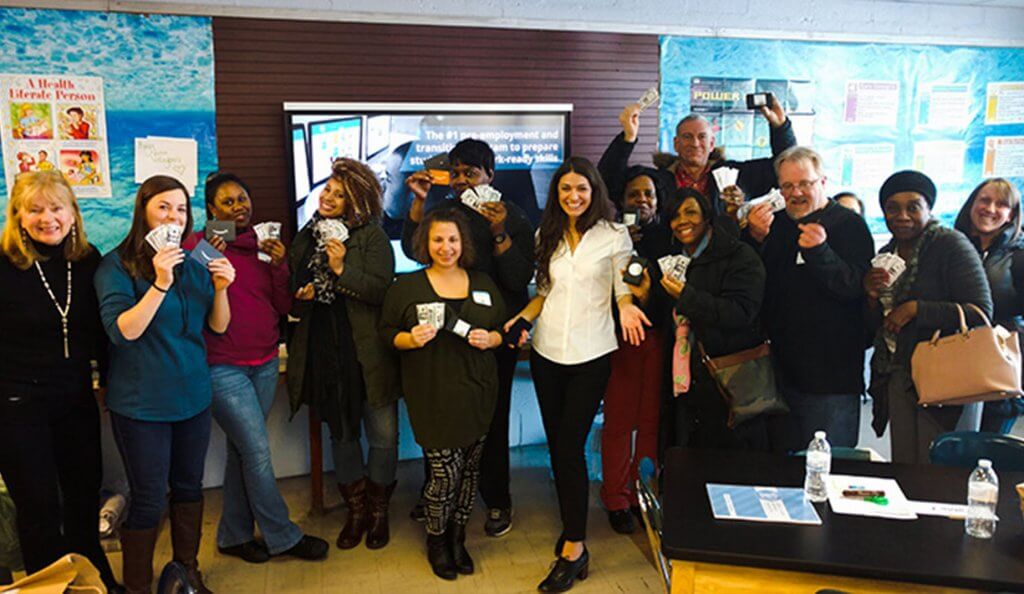 You're busy; let us help!
Digitability is committed, not only to improving student outcomes, but also to providing teachers with the lasting support they need to make their classrooms run more efficiently, implement the comprehensive curriculum with fidelity, and feel encouraged and understood. Learn how you can bring Digitability to your school or organization today!