Immediate Feedback & Positive Reinforcement: Guided Watching
Teachers can increase their use of the Social Economy to provide Immediate Feedback and Positive Reinforcement of behavior. They distribute dollars to students who are attending and following directions by giving a thumbs up. Teachers distribute dollars and mark them on the Teacher Dollar Tracker, occasionally giving verbal reinforcement to students by using phrases like, "Nice job giving a thumbs up," or "Nice thumbs." Alternatively, teachers can use gestural modeling to show a thumbs up when the video says the key vocabulary words. 

See a Teacher Using This Practice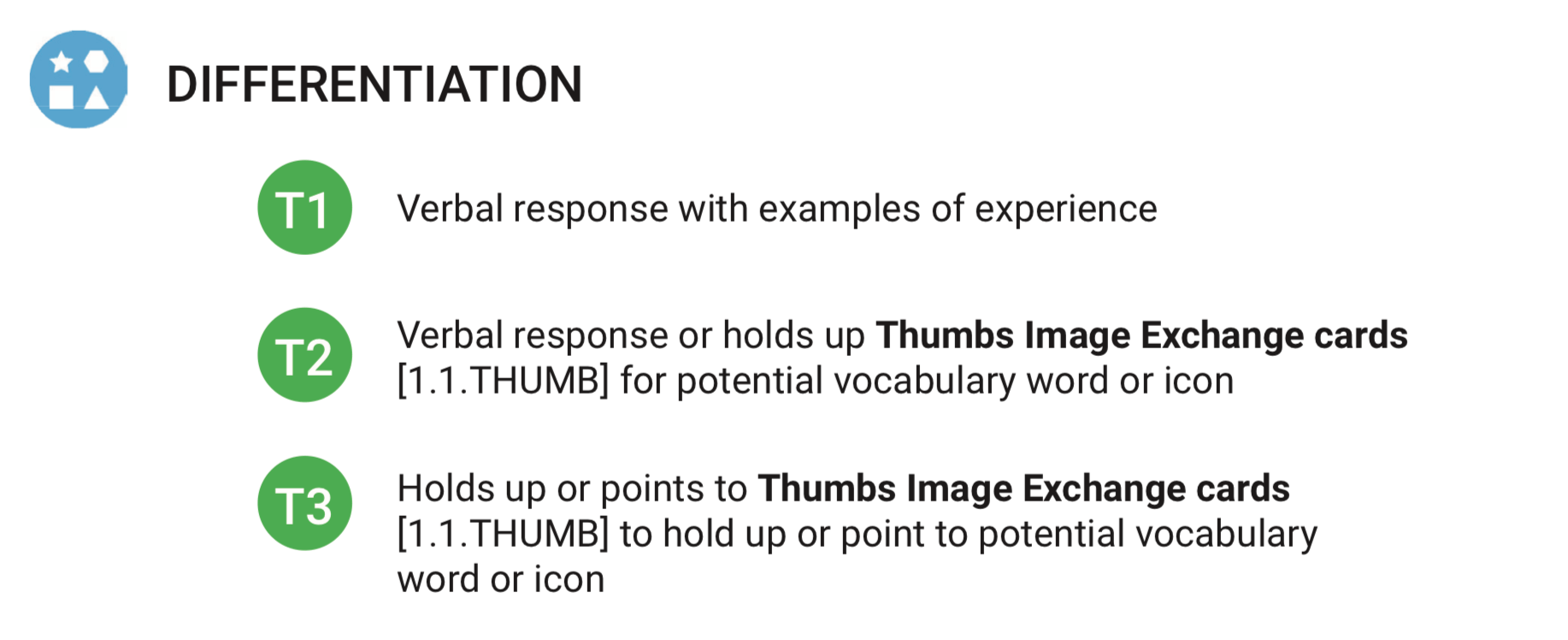 Get Your FREE Quote Today!
Ready to bring Digitability to your school?
Complete the form on this page to request a quote.