Teaching Email Etiquette: Why and How?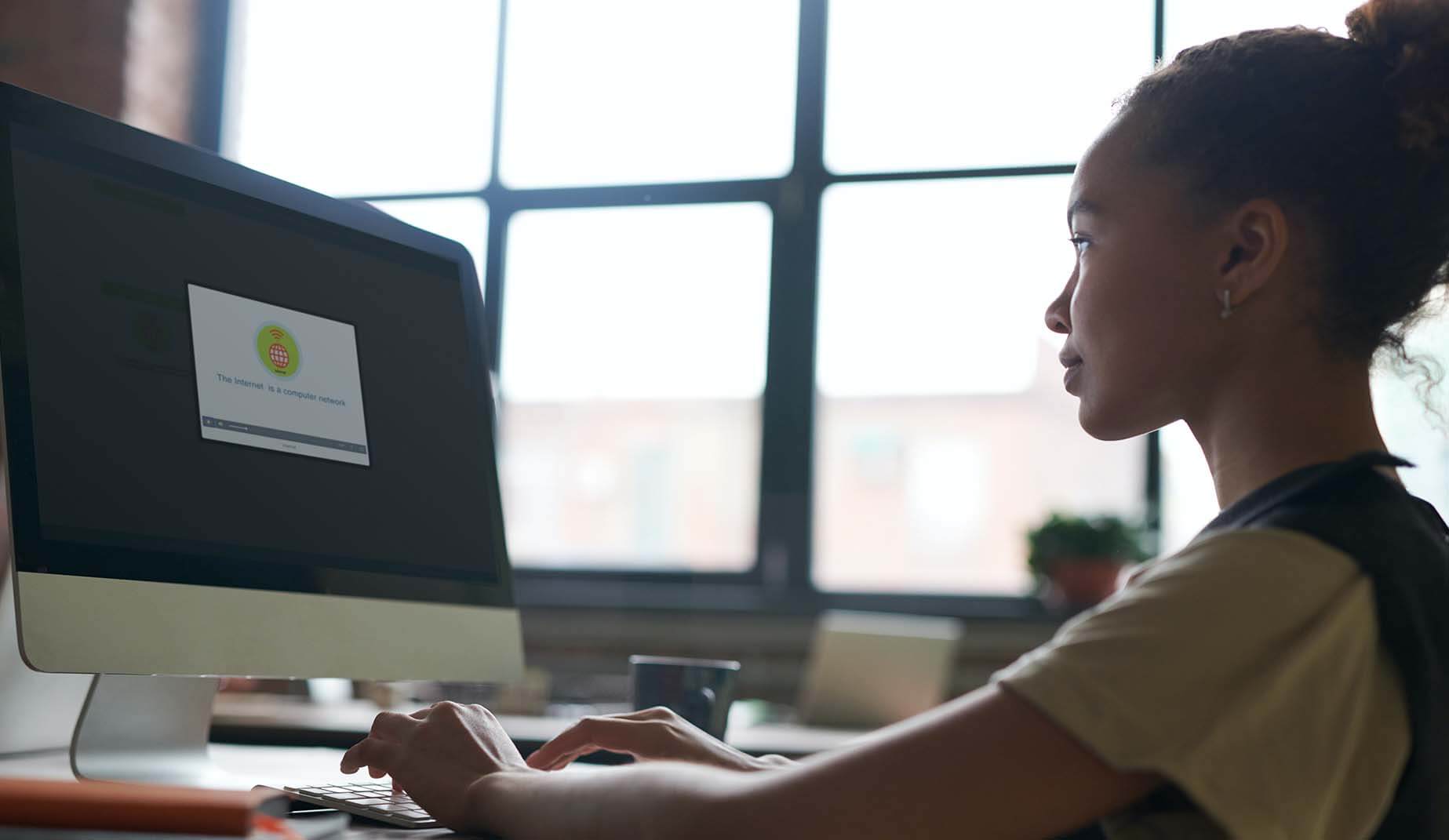 Want to unlock a free email lesson? Click here!
In today's digital age, the ability to communicate effectively through email is a fundamental skill that can open doors to countless opportunities. For students with intellectual disabilities, mastering this skill can be particularly challenging, which is why we are excited to bring you Digitability's curriculum for digital literacy. It's crucial for students to learn how to send emails correctly, and Digitability's approach can make a world of difference in your classroom.
Why Teach Email Etiquette?
Email is not just a tool for the corporate world; it's an essential means of communication in various aspects of life. Whether students are preparing for higher education, vocational training, or future employment, knowing how to send professional emails is a skill that will serve them well.
Here are a few reasons why email etiquette is vital for students:
Enhanced Communication Skills: Learning to compose and send emails promotes language and communication development, a crucial skill for lifelong success.
Independence and Self-Advocacy: Sending emails empowers students to voice their questions, concerns, or requests independently, fostering self-advocacy and self-confidence.
Job Readiness: In today's job market, the ability to communicate professionally via email is a prerequisite for many positions. Teaching this skill sets our students on the path to meaningful employment.
Inclusion: Mastering email etiquette helps students become more included members of our digital society by allowing them to participate fully in educational, social, and vocational opportunities.
Teaching Email Etiquette with Digitability's Tailored Approach to Digital Literacy
Get Your FREE Quote Today!
Digitability's curriculum is a game-changer for special education. It's designed to help students with diverse needs build essential digital literacy skills, and email etiquette is just one aspect of our comprehensive program.
How does Digitability make a difference?
Accessibility: Digitability's curriculum is adaptable and customizable, making it suitable for students with various levels of need. Our engaging multimedia content and interactive lessons make complex concepts more accessible. Want to see for yourself? Watch one of our lesson videos below!
Real-World Relevance: The curriculum aligns with real-world digital literacy demands, ensuring that students acquire skills that are immediately applicable to their lives and future careers.
Progress Tracking: Digitability offers tools for tracking student progress, which helps tailor instruction to each individual's needs. This data-driven approach ensures that students get the support they need to make measurable gains in their digital literacy skills.
Teacher Support: As educators, we know you need resources and support to provide the best learning experience for your students. Digitability offers professional development and ongoing assistance to ensure teachers have the tools they need to succeed.
Engaging and Fun: Learning digital skills should be engaging and enjoyable, and the team here at Digitability understands this. Our curriculum is designed to keep students motivated and excited about learning.
Teaching email etiquette is a crucial step in preparing our special education students for success in the digital age. Digitability's curriculum offers a tailored approach to digital literacy, making it accessible and engaging for students with diverse needs.
We encourage educators to explore what Digitability has to offer and discover how our program can help your students thrive. Together, we can empower students to communicate confidently, advocate for themselves, and build the skills they need to lead fulfilling lives.
Want a FREE Email Etiquette Activity? Click the button below to download a printable email template your students can use to practice writing and identifying the parts of an email!