Activating Prior Knowledge
Digitability Lesson Plan Referenced Section: Guided Watching
During the Guided Watching section of the lesson plan, teachers can increase the number of questions asked before playing that day's new lesson video, thus increasing engagement opportunities and accessing students' prior knowledge. Teachers use this evidence-based practice to connect the Warm Up to the Guided Watching, giving additional attention to and providing context for the badge about to be earned together as a group.
See a Teacher Using This Practice
Free Demo for Administrators
Improve transition outcomes for all students with Digitability.
Ways to Differentiate During Guided Watching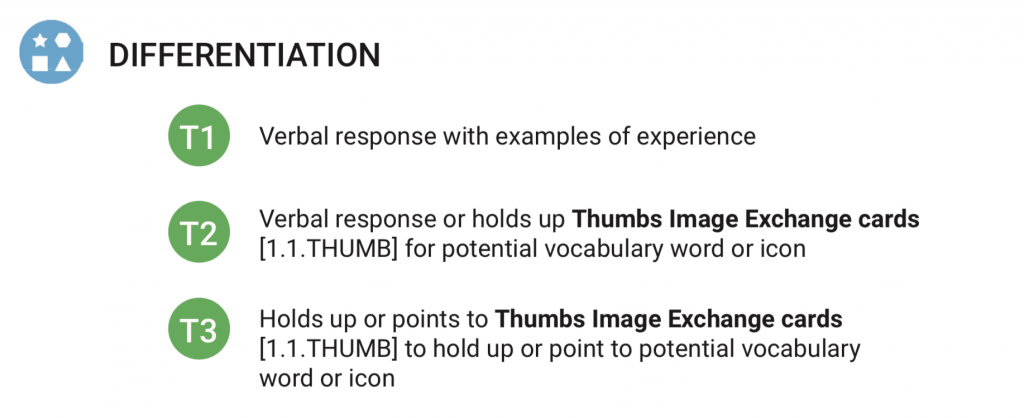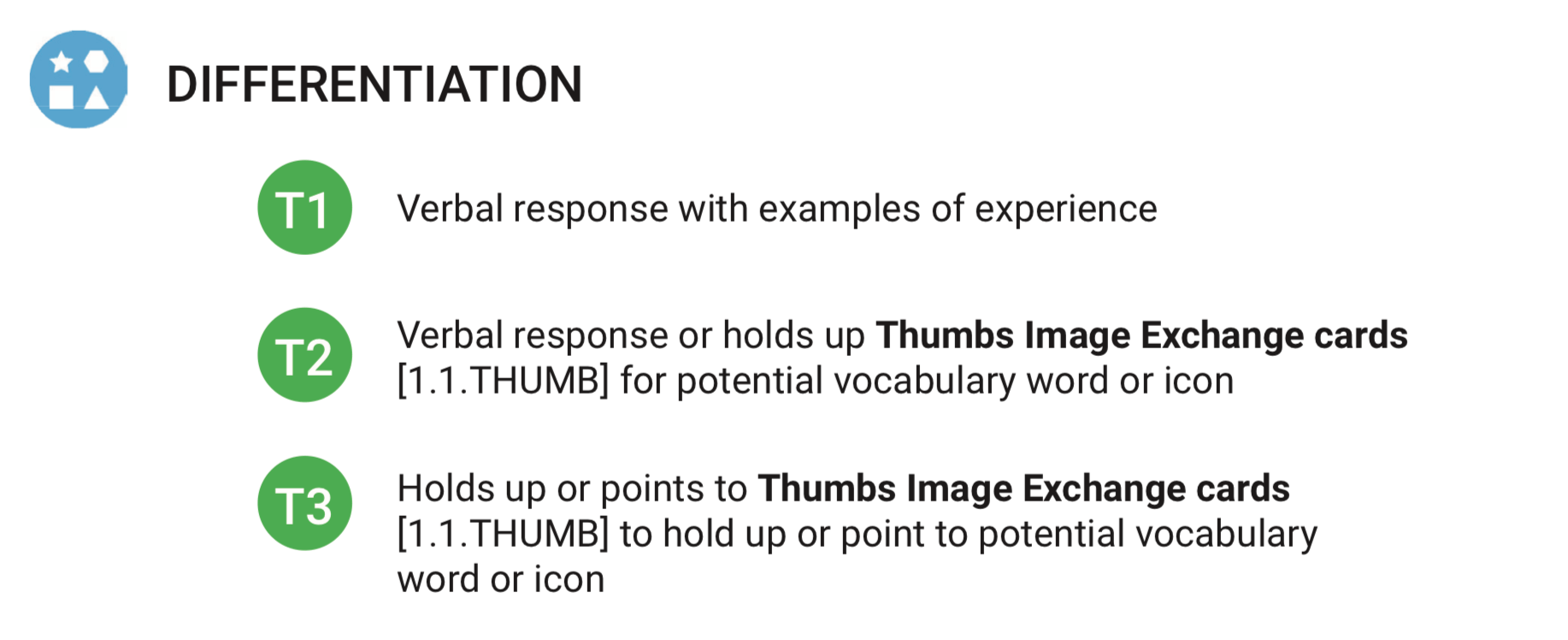 Ready to bring Digitability to your school?
Complete the form on this page to request a demo.