Literacy & Language: Informal Assessment
During the Informal Assessment, teachers prompt the whole class to say the key concept together. Students can repeat phrases until the entire sentence has been said together. Then, teachers ask individual students to say the phrase independently. Depending on student levels, there may be a need to increase assistance using prompting methods and differentiated resources.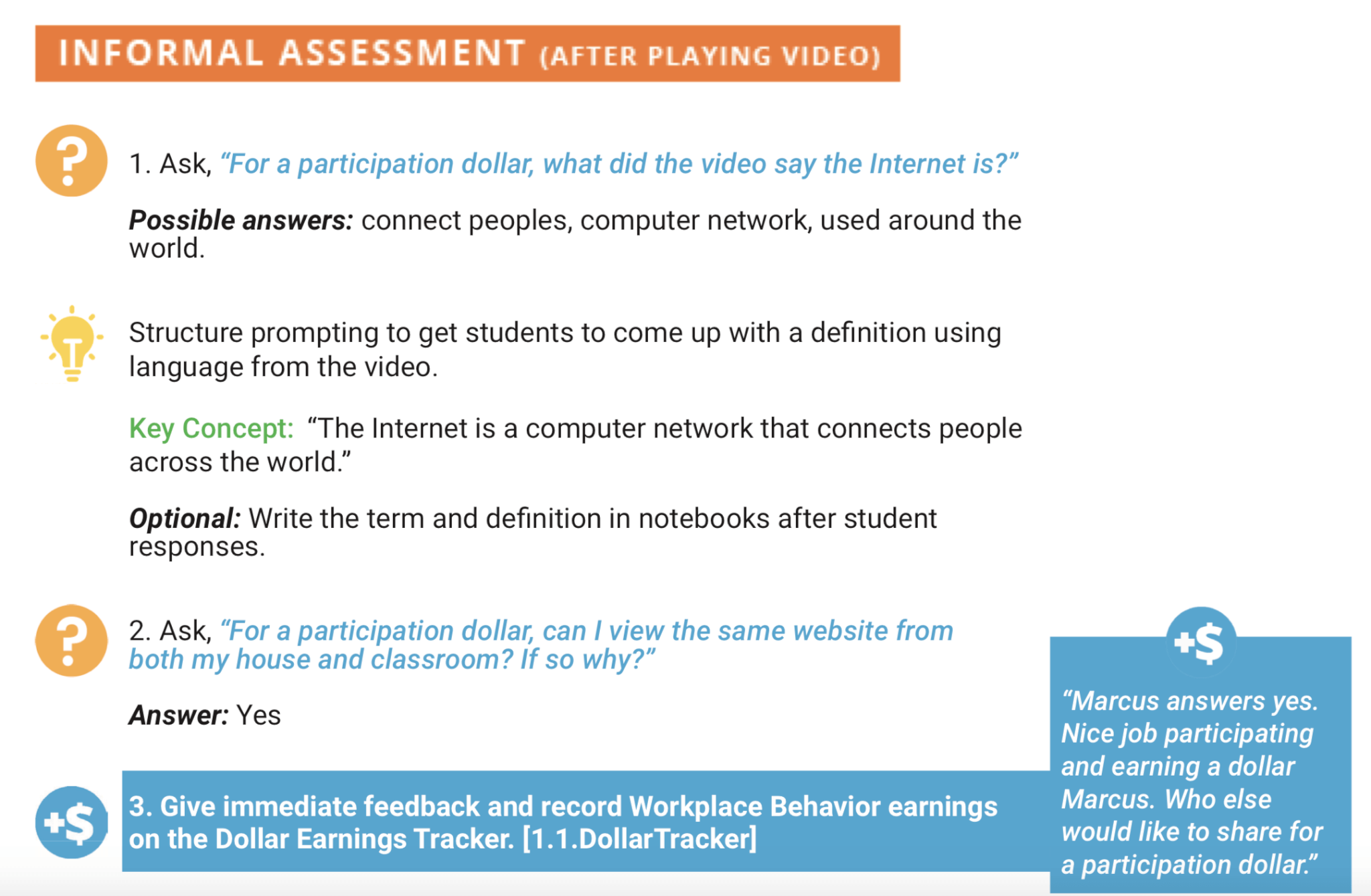 See a Teacher Using This Practice
Free Demo for Administrators
Improve transition outcomes for all students with Digitability.
Ready to bring Digitability to your school?
Complete the form on this page to request a demo.