Empowering Students with Disabilities
Digitability's Work Simulation Projects Build Students' Work Ready Skills
Written by Rebekah Poe, M.Ed.,  an award-winning former special education teacher and national teaching conference presenter from Alabama.
In today's society, inclusivity and equal opportunities for individuals with disabilities have become paramount. It is essential that we provide students with disabilities the tools they need to thrive and succeed in the workforce. High school is a crucial time for skill development, and integrating. Digitability's Work Simulation Projects work on just that.
Get Your FREE Quote Today!
Equipping Students with Work Ready Skills
One of the primary reasons students with disabilities need job training in high school is to develop work-ready skills. These skills include communication, problem-solving, time management, teamwork, and self-advocacy. Digitability's work simulation projects provide a structured framework for students to acquire and refine these essential skills, preparing them for future employment. By offering early exposure to work environments, students can learn how to adapt to workplace expectations and develop a sense of responsibility and professionalism.
Promoting Successful Behaviors
Students with disabilities may face unique challenges when it comes to managing their behavior in a work setting. Digitability's Work Simulation projects can help address these challenges by providing explicit instruction on the differences between successful and problematic behaviors in the workplace. Bankability, Digitability's positive behavior support system, focuses on teaching individuals appropriate behaviors, providing reinforcement for positive actions, and implementing strategies to prevent and manage challenging behaviors all while allowing students to experience earning a classroom paycheck for meeting behavioral expectations and fulfilling job roles. In Bankability, students' behavior is matched with a dollar amount. Successful behaviors earn more virtual classroom currency added to the students' pay checks while problematic behavioral displays can cause reductions in pay- such as paying a fine.
Bankability also allows students the opportunity to experience a virtual bank account where they can learn to check balances, transfer money between checking and savings, and create budgets for spending. 
By incorporating positive behavior support into the work simulations, students can learn self-regulation, conflict resolution, and effective problem-solving, enhancing their overall employability.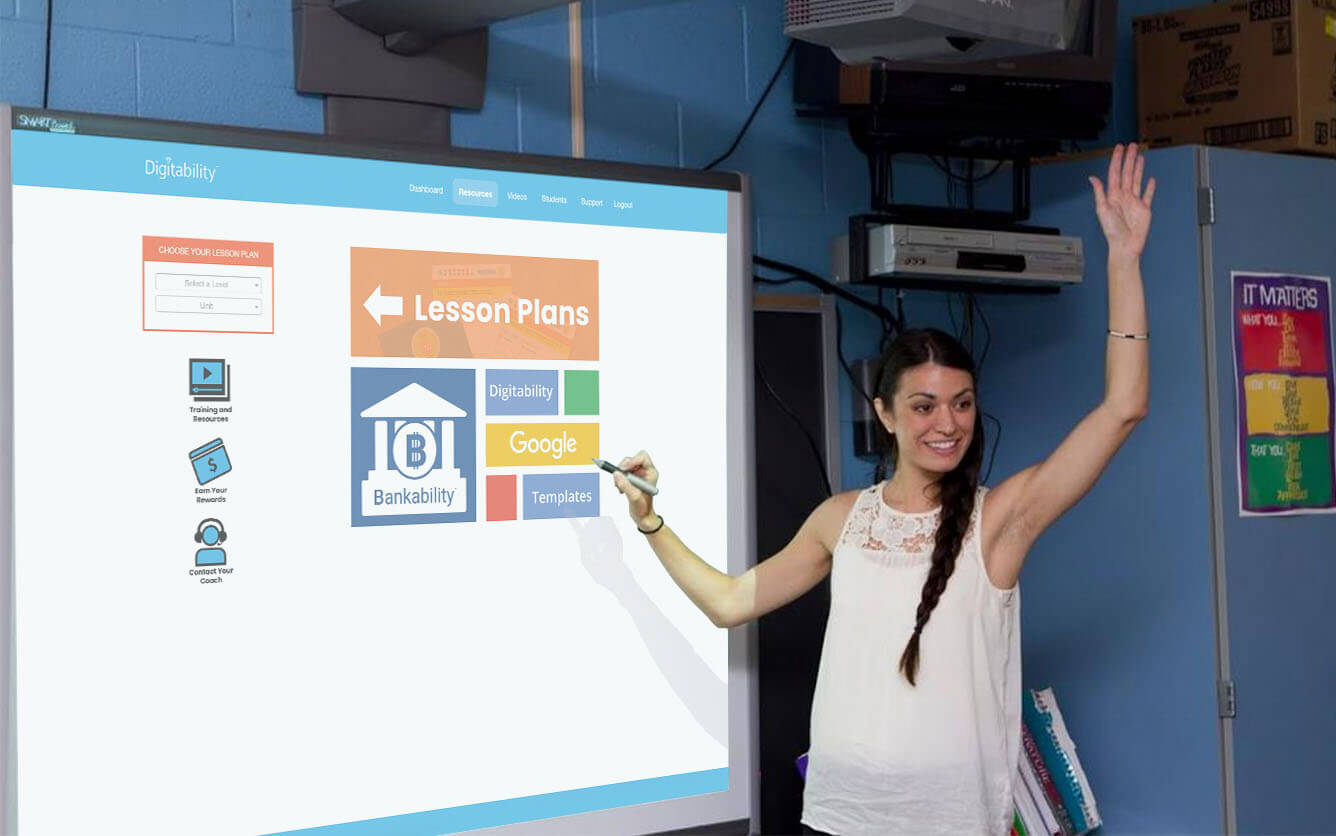 Creating a Safe Environment to Build Work Ready Skills
Digitability's work simulation projects offer an exceptional opportunity for students with disabilities to gain job experience in a safe and controlled environment. These projects provide realistic workplace scenarios and simulated tasks, enabling students to practice and develop job-related skills. By offering a risk-free environment, students can build their confidence and competence, reducing anxiety and apprehension associated with real-world job experiences. The safe and supportive nature of Digitability's work simulation projects fosters a positive learning environment, allowing students to grow and flourish.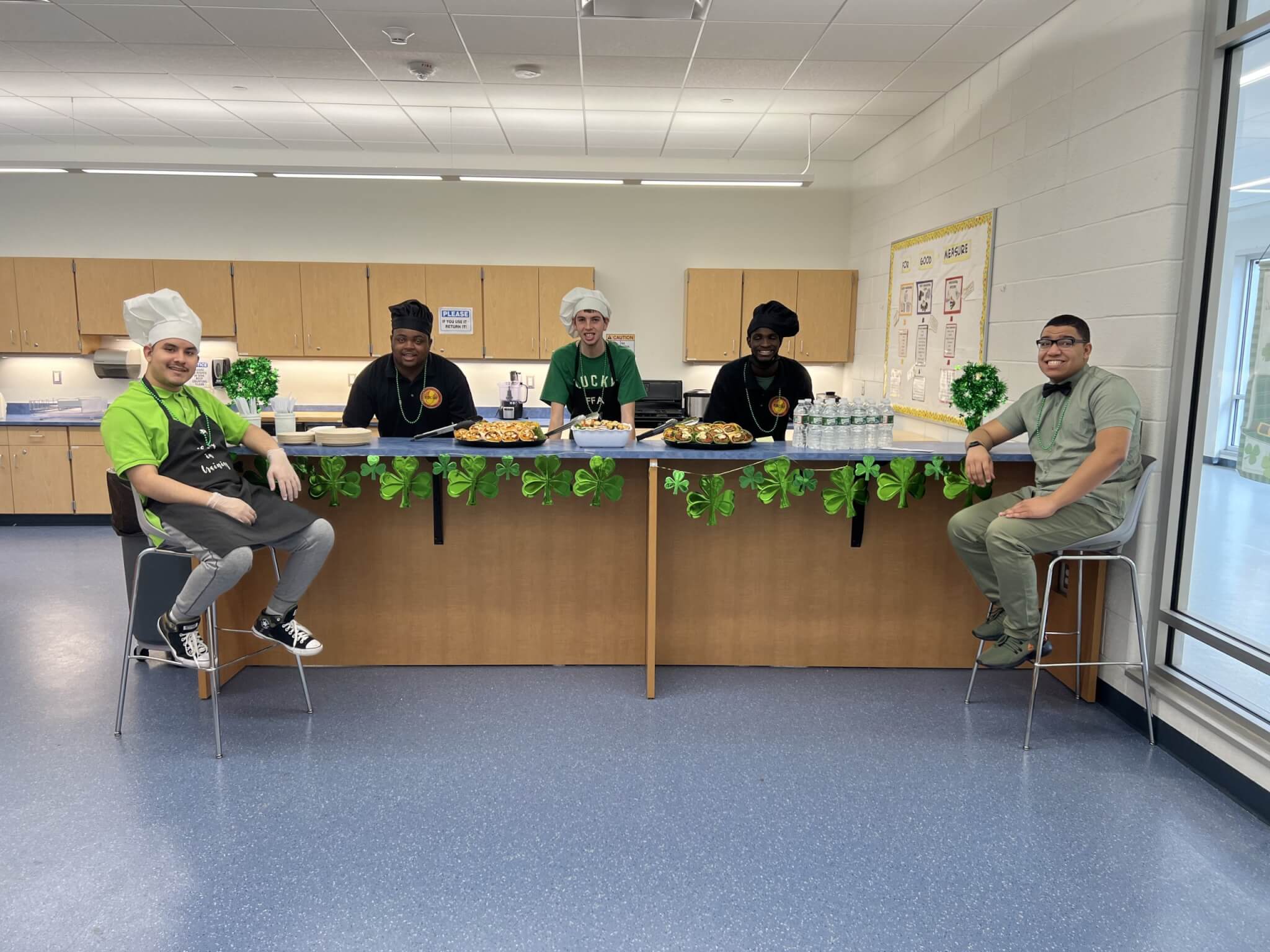 Fostering Independence and Self-Advocacy
Job training in high school through Digitability's Work Simulation Projects empowers students with disabilities to become self-advocates and take control of their own futures. Through hands-on experiences, students learn to navigate the job application process, understand their rights, and communicate their needs effectively. By fostering independence, Work Simulation Projects cultivate a sense of agency within students, preparing them to be active participants in the workforce and their communities.
Digitability's Work Simulation projects are instrumental in supporting students with disabilities as they transition into adulthood. These programs equip students with essential work-ready skills, promote successful behaviors, and create a safe environment for job experience through simulations. Digitability's innovative work simulation projects offer an invaluable opportunity for students to gain practical job experience while receiving the necessary support and guidance. By investing in Digitability's work simulation projects for students with disabilities, we can unlock their full potential, foster independence, and pave the way for a more inclusive society. Together, let us ensure that no one is left behind on the path to success.