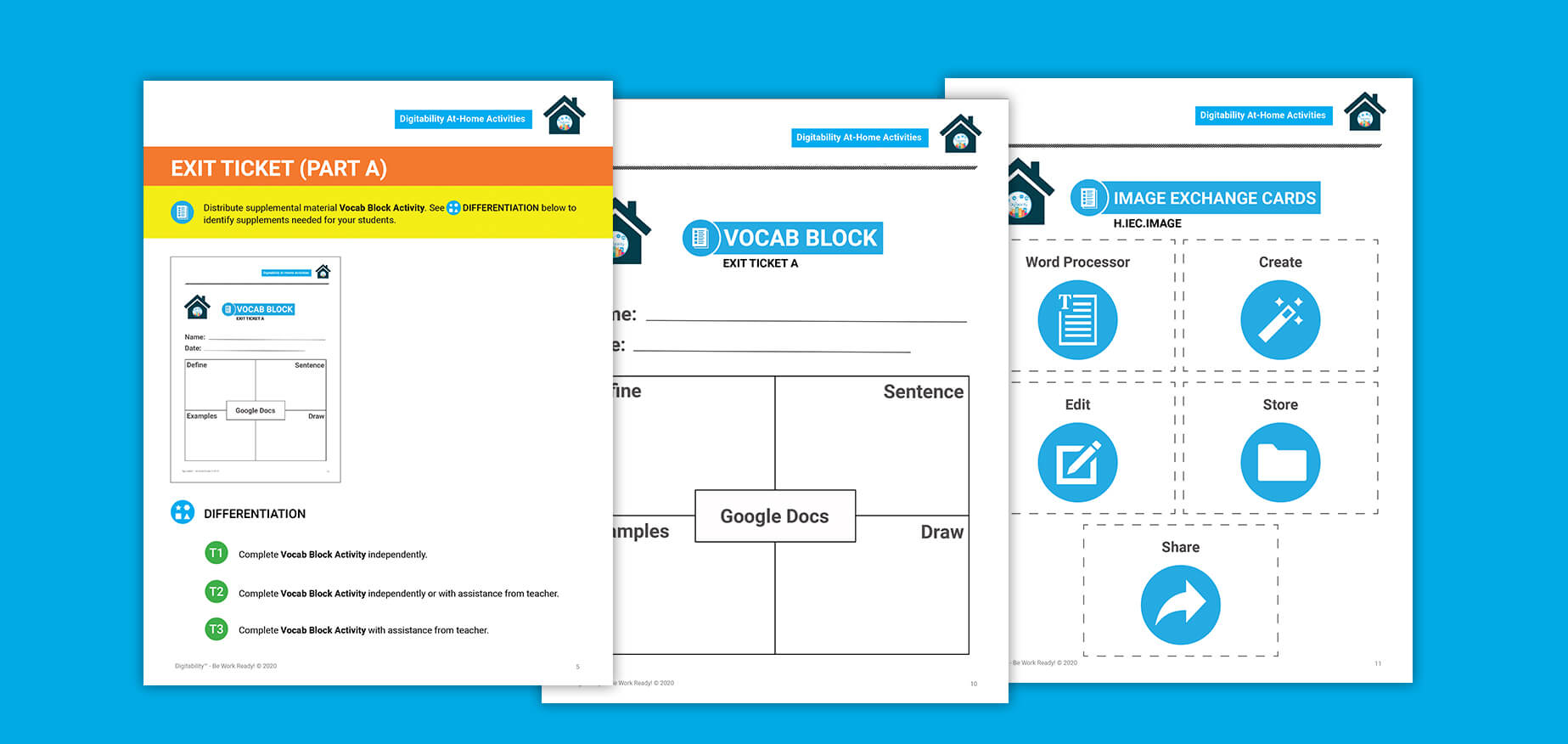 Do Digitability Activities with Your Student at Home
Explanation of Activity: The Exit Ticket portion of the Digitability lesson plan provides your student with the opportunity to develop and strengthen their expressive and receptive language abilities.
Modified for at-home use with siblings and/or friends, students can practice their public speaking skills using critically important digital literacy vocabulary, as well as an optional video game writing activity (Unit 1, Lesson 1: What is the Internet?).
Unit 1, Lesson 1: What is the Internet?
In this early lesson, students are given a working definition for the internet and learn how it works.
Unit 5, Lesson 3: Private Information?
In this lesson, students learn to differentiate public and private information when sharing online.
Unit 23, Lesson 2: What is Google Docs?
In this lesson, students learn to what a Google Doc is and what they can use Google Docs for.
About Digitability
Digitability is the only scalable, STEM-focused, pre-employment transition curriculum that continues to be recognized as an innovative solution to the unemployment crisis facing a large — and growing — population of those with disabilities, such as autism, intellectual disability, or Down syndrome. Students graduate with a complete work-ready portfolio and self-advocacy plan for any workplace.
Get Your FREE Quote Today!