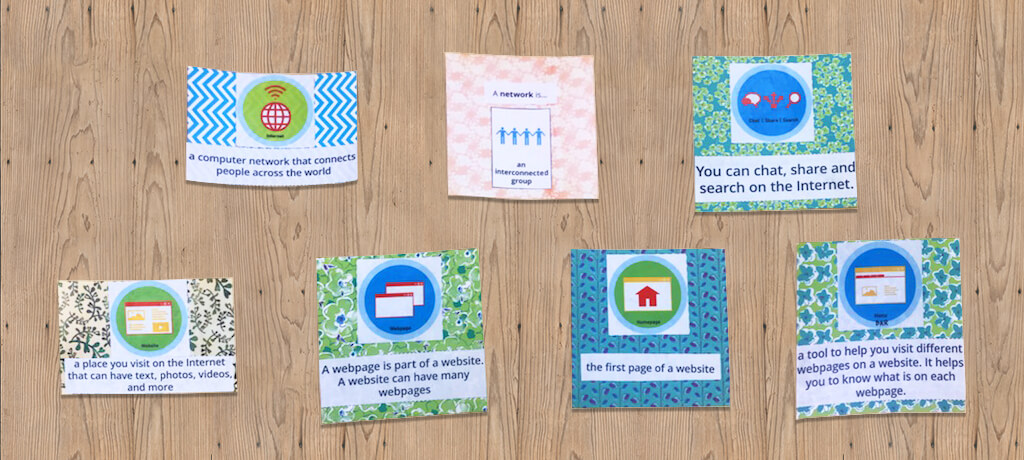 The Digitability At-Home Badge Board Increases Expressive/Receptive Language
Use this fun and crafty activity to increase expressive and receptive language communication at home with your student. You can adapt this activity based on student's goals or specific language needs. Collaborate with your student's teacher and/or case manager to identify specific language and work-ready communication goals he/she is working towards. For example, if you are trying to increase expressive language, you could prompt your learner to use complete sentences when using the vocabulary words to earn $1 (or whatever amount you have already determined appropriate based upon established rewards/incentives).
Carefully cut out the badges and their corresponding definitions. Using glue/tape, adhere the badge(s) and their definitions onto construction paper, a poster board,  the provided backgrounds, or some other background/designated space.
Each time your learner uses an internet basics vocab word/term appropriately, he/she can earn a Digitability dollar. You can choose to introduce all badges at once or roll out a new term every few days.
Request a FREE Quote
Schools can also purchase a short-term Digitability license for the remainder of the school year. For more information, please complete this form: