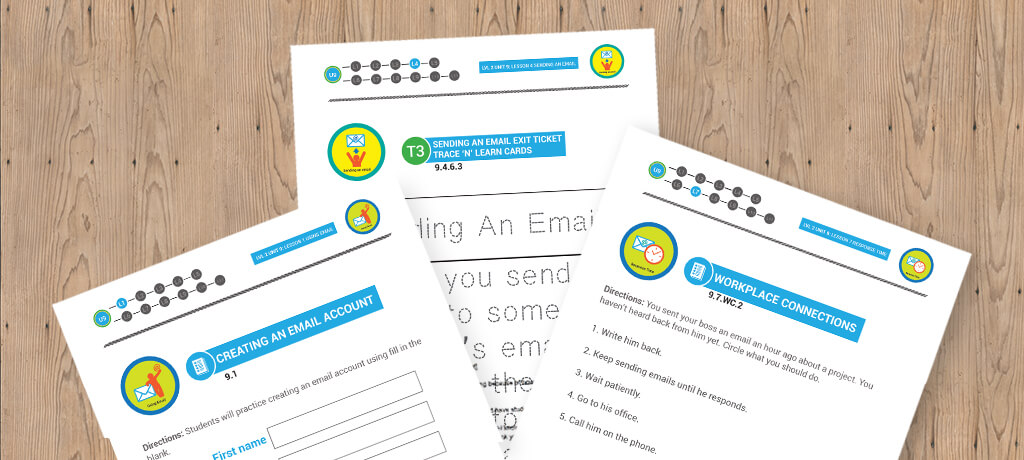 Tips and Tricks for Using Email with Your Class
Using email is a critical 21st-century skill for success in the workplace. Through Digitability, students learn how to recognize icons in Google applications so that they can send emails and complete related tasks like attaching files to email correspondence. In addition to teaching the functional skills to execute these correspondences, students are also taught the social dynamics that must be understood in order to properly and appropriately communicate with others professionally.
Click the 'Download Using Email Activities' button below to print the assessments and activities associated with these Unit 9 videos below.
To send and receive emails, you will need to create an email account. You can create a free email account with websites like Google. Your email account is private; it belongs only to you.
When you send an email to someone else's email address, the email will go to their personal account.
If you want to have an email account, you MUST be responsible and follow commonly accepted email rules. These rules will keep you safe and will help you use email appropriately.
Request a FREE Quote
Schools can also purchase a short-term Digitability license for the remainder of the school year. For more information, please complete this form: