Your Form Submission for Free Materials is Successful! 
Thank you again for attending to the work-ready information session at the 2018 CEC Conference and Convention in Tampa, Florida on Saturday, February 18th!
Here's What Happens Next:
Within the next week you will receive a follow-up email from Digitability containing materials and an invitation to schedule a demo of the program at a time that is convenient for you and your colleagues.
Before you go, take a moment to check out our on-demand webinar library to see how schools are successfully using Digitability.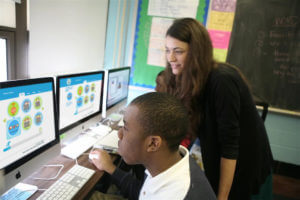 Hosted by Michele McKeone, M. Ed., Digitability's on-demand webinars focus on how special education teachers and administrators can ensure students with a cognitive disability achieve their IEP goals to successfully transition to the workforce as independent self-advocates.