The #1 Pre-employment Transition Program for People with Disabilities
Digitability: Work-ready Skills Training for People with Disabilities In Ohio
Did you know that Ohio's unemployment rate for people with disabilities is even higher than the national average? In Ohio, the employment situation for people with disabilities is at crisis levels -- only 34% of Ohionians with a disability are employed. When you break that down to people with a cognitive disability, only 26% are employed!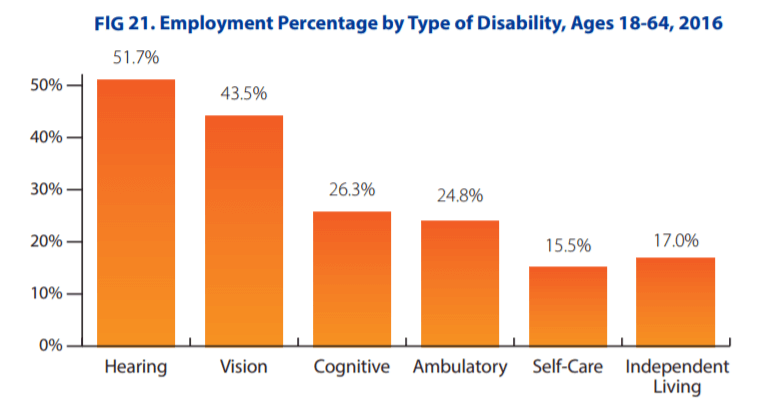 Data source: Institute on Disability, University of New Hampshire 
It's time to prepare Ohioans for jobs in our tech-driven and highly social workforce
You have the power to help people with neurodiverse needs in Ohio avoid 'falling off the cliff' into joblessness. For this reason, Digitabilty's Work-ready Skills Training Program is coming to Ohio and you can help bring it to your school or organization.
What is Digitability? Digitability is a pre-employment and transition work-readiness training program that prepares students with marketable tech skills while building social/emotional capacity needed to gain and sustain employment in our tech-driven and highly social economy.
Recently, Digitability launched in the #1 school district in Kansas, Blue Valley Unified School District, and based on demand for Digitability in Ohio we are looking to begin rolling out Digitability to students across Ohio.
Our friendly team would love to show you the Work-ready Skills Training Program
An Ohio native and member of the Digitability team, Rachael Moore, is leading the way to help people with neurodiverse needs in Ohio become independent.
About Rachael Moore
After earning her Masters in Curriculum and Instruction with a specialization in Special Education K-12, Rachael started her career as a Special Education teacher in the Columbus area.

She spent time working with a variety of students whose needs include: learning disabilities, autism, mental health, and behavior. She worked as a county provider for children with autism and other significant needs outside of school. And most recently, spent time as an administrator specializing in IEPs, 504s, Mental Health/Crisis, ELL, and Gifted/Talented Services.

Rachael brings a variety of expertise to Digitability and is excited to help schools develop their pre-transition programs, so students leave high school with work-readiness, independence, and self-advocacy skills for the workplace!
Next step: Please use the form on the side to connect directly with Rachael to learn more about Digitability or to schedule a demo to see how Digitability gives people with disabilities their independence.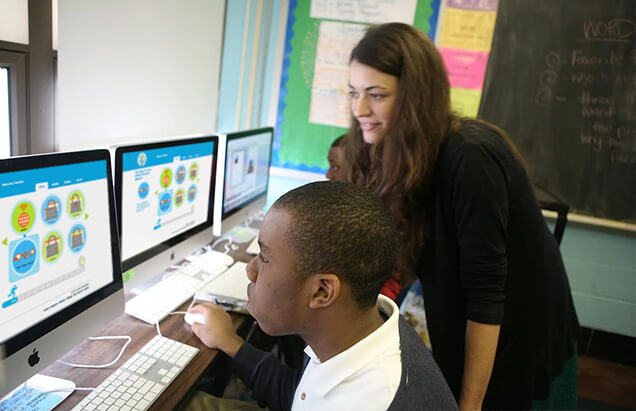 Digitability Founder + CEO, Michele McKeone, M. Ed., happily watching a student go through the Digitability program