Literacy & Language: Exit Ticket
Digitability develops expressive/receptive language throughout all sections of the lesson plan. Below is an example of a teacher, knowing she needs to not only chunk but also preview content with students before they can successfully and independently complete the first portion of their Exit Ticket, reciting the definition whole-group with them.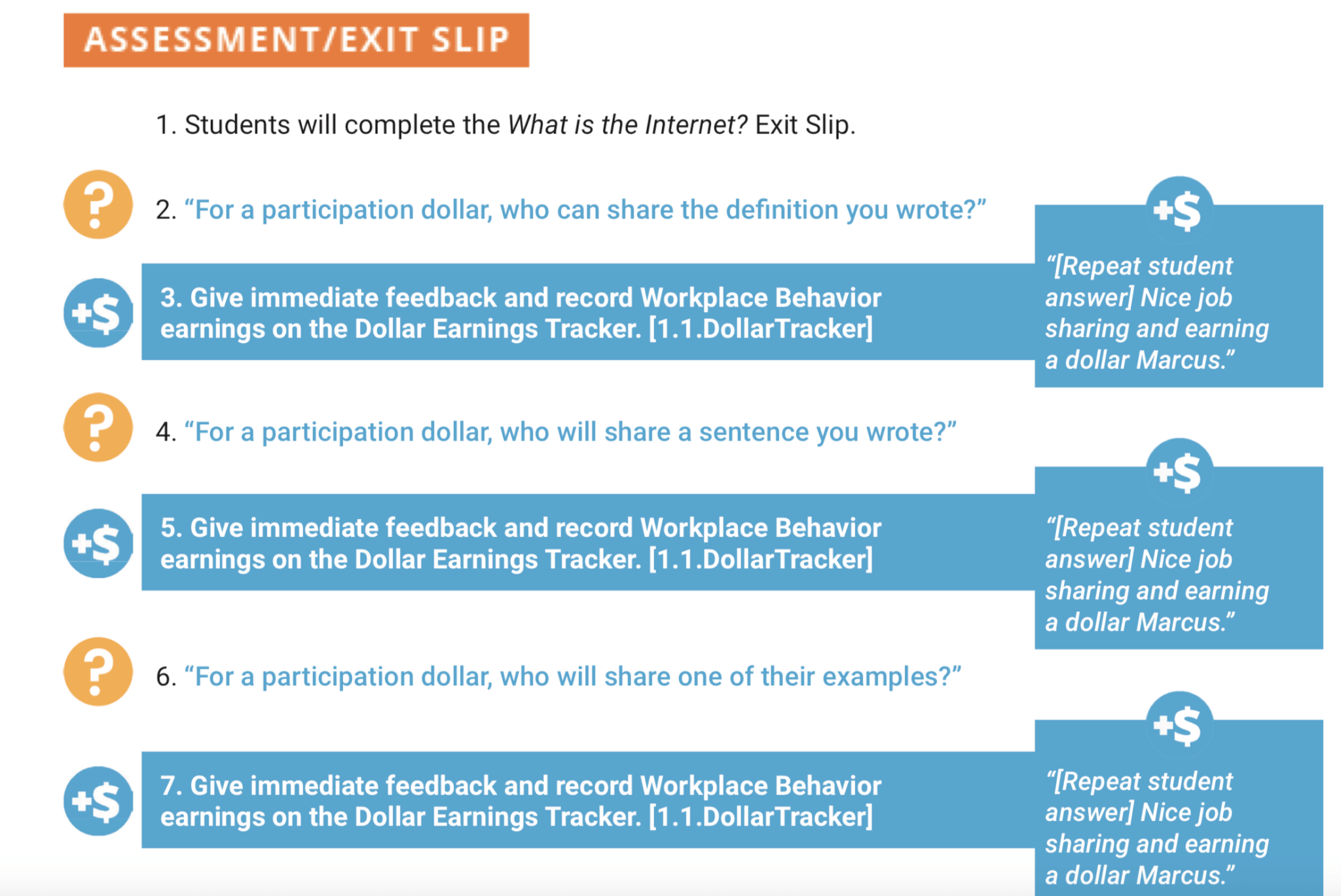 See a Teacher Using This Practice
Request a FREE Quote
Improve transition outcomes for all students with Digitability.
Ready to bring Digitability to your school?
Complete the form on this page to request a demo.