New Full-time Job Alert: Implementation Coach 
Digitability is seeking highly motivated individuals in the Greater Philadelphia Region, who have experience working in education, behavioral, or therapeutic fields. Includes training! 
Digitability Program Implementation Coach
As a Digitability Program Implementation Coach you will be trained to deliver instruction to special education students. You will use our pre-written and scripted lesson plan materials that focus on work-ready skill training. This is a great opportunity to join an innovative company having an impact in special education.  
Responsibilities include:
Delivering year-long, pro-active training, coaching and support to special education teachers, both virtually (phone call, webinars, etc.) and in-person.

Managing relationships with school administrators and their teachers to ensure successful adoption of the Digitability program

Managing and reporting progress data with all customer stakeholders and Digitability team departments.

Travel to assigned schools to conduct centralized training and in-classroom observations and coaching

Attendance of regional and national conferences.
Core competencies:
Superior Communication Skills

Demonstrated Success Managing Adults

Reliability and Dependability

Superior Organization Skills

Resiliency

Excellent Customer Service

Demonstrated Leadership

Strong Presentation Skills

Problem Solving/Analysis

Outcome/Results Driven

Strategic Thinking

Passion for Impact in Education
Preferred competencies:
2+ years of teaching experience

Special education training

Experience with ABA or another behavior modification principles
Start Date: Immediately interviewing for this position.
Job type: Full-time contractor with Digitability that can lead to full-time employment.
Compensation: Competitive and based on experience.
Location: Digitability's headquarters is located in Philadelphia, PA. We serve customers across eight states in the US. Must be willing to travel (via flight, train, car).
How to Apply: You can apply here now using this form. Or, send your resume to: michele@digitability.com
About Digitability
Digitability is an award-winning edtech program that is preparing students for our tech-driven and highly social workplace. The Digitability model continues to be recognized as an innovative solution, and has been featured on MSNBC, CNET, NPR, TechCrunch and showcased at Silicon Valley's Social Innovation Summit. You can learn more about Digitability's award-winning curriculum on our How it Works page.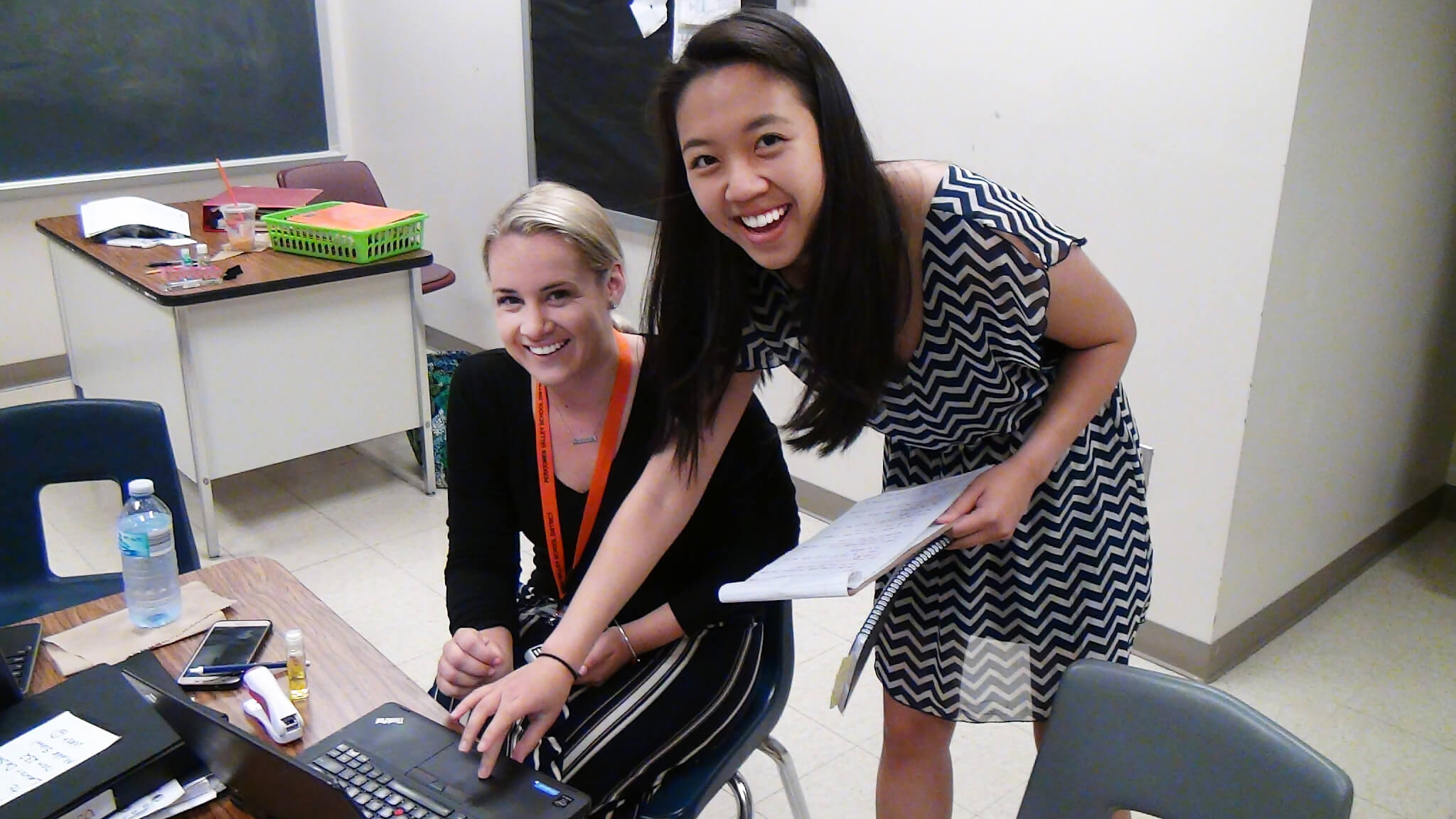 You will receive the following professional development as a member of Digitability
Meet Your Program Supervisor, Catherine R. Chase, M.A., LDTC
Catherine Chase, M.A., L.D.T.C., is a Psycho-Educational Diagnostician & Learning Specialist and owner of Chase Psycho-Educational Services. Catherine is the first educator to receive a Fellowship in Developmental and Behavioral Pediatrics at Harvard Medical School, where she completed fellowship work at Children's Hospital of Boston. After earning her Master's of Arts in Curriculum and Instruction from The Catholic University of America, Catherine received diagnostic training from Tufts University. While attending The Harvard School of Education, Catherine developed an expertise in executive function and strategy intervention. With more than 30 years in the field of education, her subject matter expertise includes, psycho-educational assessment and diagnostics, executive functions, curriculum development and instruction, technology integration, strategy intervention, reading specialist, teacher trainer, Child Study Team consultant, strategic teaching, advocacy, and play therapy.
"As​​ ​​we​​ ​​lead​​ ​​our​​ ​​students​​ ​​into​​ ​​a​​ ​​technology-driven​​ ​​future,​ ​Digitability​​​ ​​moves​ ​students​ ​closer​​ ​​to​​ ​​their​​ ​​career​ ​and​​ ​​life​​ ​​goals.​ ​Digitability​​ ​not​​ ​​only​​ ​​teaches​​ ​​digital​​ ​​skills,​​ ​​but​​ ​​it​ ​also​​ ​​incorporates​​ ​​a​​ ​​positive​​ ​​classroom​​ ​​management​ ​behavior​​ ​​system​​ ​​based​​ ​​on​ ​financial​​ ​​literacy.​​ ​​Students​​ ​​learn​​ ​​about​​ ​​money,​​ ​​budgets​​ ​​and​​ ​purchases.​​ ​​It​​ ​​teaches​ ​language​ ​and​​ ​​concepts​​ ​​found​​ ​​in​​ ​​the​​ ​​workplace​​ ​​setting."
- Jane Cordero
Secondary​ ​Special​​ ​​Education​​ ​​Coordinator​ ​at​ ​Hill Freedman​ ​World​ ​Academy​