Nevada Department of Education Short-Term Digitability License Sign-up
In response to the need to help families and teachers work together during this difficult time, Digitability and the Nevada State Department of Special Education are offering short-term licenses to all schools supporting special education students taking the Alternative State Assessment.
Administrators, teachers, parents and students will all be able to access resources from home and use collaboration tools to work together on Digitability resources and activities from now until the end of the school year. 
Digitability Short-Term License Package:
Online/virtual training for teachers, including: 
Overview of the Digitability Program

Navigating the Platform  

Accessing Curriculum Resources 

Introduction to Evidence-Based Practices Embedded in the Curriculum
Weekly Reports to Teachers (w/ student usage data)

Digitability Online Accounts — Teachers and Students (at-home access)

Teacher Access to Digitability's Level 1 Video Library

Teacher Access to Digitability's Level 1 Lesson Plan and Supplemental Materials Library (can be shared with families online) 
Skill Development available through Short-term License Materials:
Level 1 Digital Literacy 

Level 1 Online Safety

Level 1 Functional Academics (comprehension, financial literacy, writing skills)

Level 1 Social Skills

Level 1 Communication (expressive/receptive language development)

Level 1 Behavior (motivation, self-regulation, increasing time-on-task attendance)
Nevada Department of Education Short-Term Digitability License Sign-up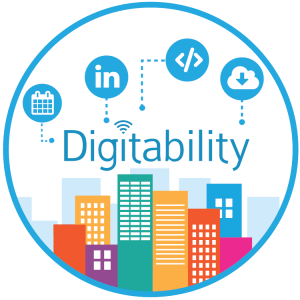 Digitability is the only scalable, STEM-focused model that continues to be recognized as an innovative solution to the unemployment crisis facing a large and growing population and has been featured on MSNBC, CNET, NPR, TechCrunch, Ted Talks, as well as showcased at Silicon Valley's Social Innovation Summit.
For Students: The needs of individuals who participate in Digitability run the gamut from mild to intense; therefore, to create an inclusive environment, all of our resources are extensively differentiated to support a wide range of cognitive, communication and behavioral needs. Students are exposed to a variety of career pathways and receive the training needed to obtain employment. Each student graduates with a work-ready, skills-based portfolio and the social and emotional ability to persevere, self-regulate and self-advocate in learning environments that simulate "real world" workplace settings. Digitability's transition curriculum is designed using evidence-based practices to ensure skill transfer and generalization. That's why 70% of our graduates have obtained full-time employment. 
For Teachers and Administrators: Digitability can be integrated to enhance existing transition programming or serve as the foundation for a new and innovative program at any school. Our teacher coaching and professional development services provide one-on-one, year-long support to teachers. When teachers demonstrate mastery of evidence-based practices, they earn Amazon Gift cards as they improve transition outcomes for students. Throughout this process, Digitability provides weekly and quarterly reports to teachers and administration to help manage Transition Planning data and the IEP process.