Digitability & PA OVR Launch Event with the School District of Philadelphia
Digitability & PA OVR Launch Event with the School District of Philadelphia
On January 2nd, 120 special educators from 18 Philadelphia School District schools were part of a historic launch event of the Digitability Work-ready Skills Program.
In partnership with the Pennsylvania Department of Labor & Industry's Office of Vocational Rehabilitation (OVR), Digitability's pre-employment and transition work-ready training program is rolling out to about 2,000 students age 14-21 with a cognitive disability in Philadelphia County.
"This partnership is a game changer for the city of Philadelphia," says Digitability founder and CEO Michele McKeone. "We're bringing together educators, city officials and employers to solve a real city problem for people who are traditionally pigeonholed into being unemployed and underemployed."
What is Digitability? Digitability is pre-employment and transition work-readiness training program that prepares students with marketable tech skills while building social/emotional capacity needed to gain and sustain employment in our tech-driven and social economy.
What you can see & do on this showcase page
Use the navigation buttons above to instantly jump to each content where you can:
Watch videos of the launch event

See pictures of teachers being onboarded of

Read what teachers had to say about Digitability

View press coverage

Learn more about Digitability, schedule a free demo or share this story!
If you'd like to learn more about bringing Digitability to your school through PA OVR or observing Digitability, please click here.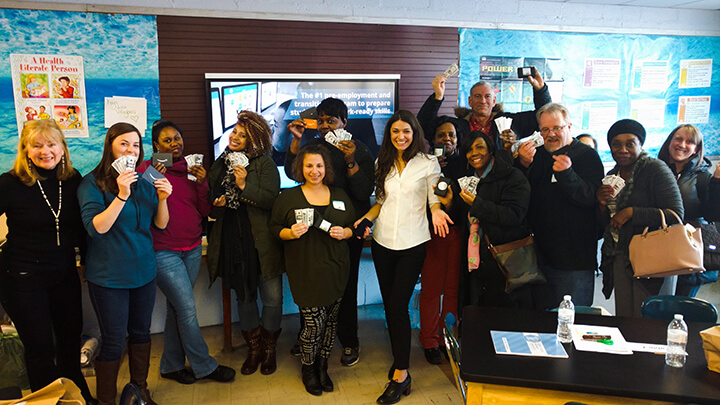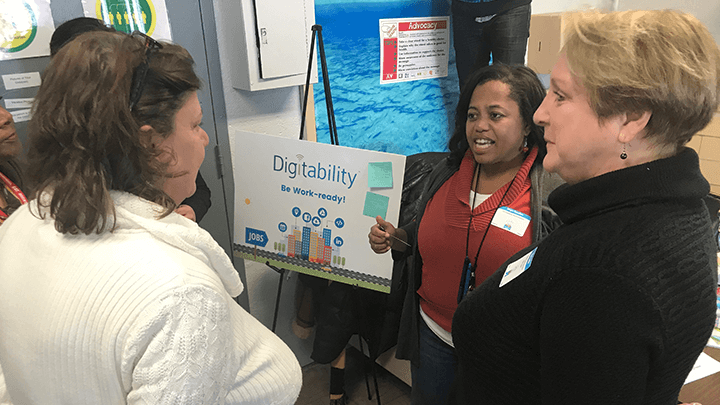 "Digitability's curriculum impacts student language and communication abilities by using technology to expand expressive and receptive lanuage and social skills. It is differentiated to allow each student to access the curriculum at his or her own ability level. It uses visual cues and multimodal differentiated instruction which especially meets the needs of students on the autism spectrum. It uses hands-on practice and modeling which is an evidence-based mode of helping students to understand and communication better. It also utilized positive reinforcement of appropriate and desired behaviors."
-Kathleen Knaack, Autistic Support Teacher at Hill Freedman World Academy
Digitability curriculum impacts students with a wide-range of learning needs. All of the materials are differentiated, even including visual resources for non-verbal students. The program also provides a system of rewards for positive workplace behavior.
-Delcitia Johnson-Gore, Autistic Support Teacher at Hill Freedman World Academy
Made for Special Education
Level 1 of the Digitability curriculum impacts student language and communication abilities by providing differentiation that caters to all levels of learning. This is through visual cues, modeling, hands-on activities.
-Stacy Stein, Autistic Support Teacher at Thomas A. Edison Highschool
Digitability provides the structure and strategies for gives my students to earn the recogntion and approval that they need to become empowered self-advocates. They learn to communicate professionally and the many skills needed to be successful in the workplace.
-Lorraine Rivera , Learning Support Teacher at SPHS
"Digitability will teach my students the social nuances of the workplace and use tech terms and conceptual knowledge to develop communication skills. Simultaneously, Digitability develops both their writing ability, financial literacy, and prepares them to distinguish appropriate online (and offline) sharing behaviors. Through Digitability Work-Simulations, students will learn about teamwork and problem-solving."
-Edith Cazaubon, Learning Support Teacher at Thomas A. Edison High School
Tech Skills for the Workplace
Digitability teaches students how to apply tech vocab and conceptual knowledge in the workplace. Student learn about appropriate online behavior as well as appropriate workplace communication for interviewing for a job role, giving and receiving feedback from peers, problem solving, and project managing their tasks w/ each other.
-Jim Polisi, Life Skills Support Teacher at Roxborough High School
The Digitiability curriculum will help develop workplace language and communication abilites as well as today's marketable tech-skills. In their first simulation, student will work together to plan a website. The student will learn appropriate online sharing behavior as well as workplace communication for interviewing, giving and receiving feedback and mangeing workplace communications. All in all, the student will learn at their own pace and it will be differentiated.
-Donna Litwin, Autistic Support Teacher at Lincoln High School
Made for Special Education
Digitability curriculum impacts student language and communication through postiive student collaboration opportunities and the development of real-world communication skills for the workplace. The program will increase motivation and help students develop self-regulation strategies when work is frustrating.
-Staci Davenport, Autistic Support Teacher at Frankford High School
Self-regualtion for Workplace
"Digitability will help my students increase their ability to understand and discuss technology terms to strengthen their ability to function appropriately in the workplace. The work simulations will help them work collaboratively, solve problems and manage their tasks. The Digitability Classroom Economy provides a system to teach students self-regulation strategies as well as teaching them how to receive and react appropriately to feedback."
-Jesse Reilly, Life Skills Support Teacher at Hill Freedman World Academy
Digitability teaches stuents healthy behavior strategies for the workplace. They learn to be in control of their own behavior during collaboration and how to use positive reinforcement to encourage one another to succeed as a team. Our students will use these tools to grow their communciation and employability skills
-Deanna Smith, Special Needs Liaison at Palumbo World Academy
Digitability teaches students digital literacy and uses tech in work-simulations to helps students practice workplace social/communcation skillls.
-Harvey Schwartz, Autistic Support Teacher at Palumbo World Academy
Share This Moment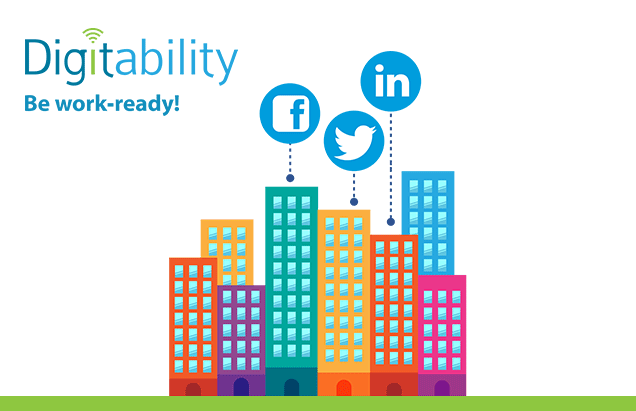 You can help let others know about the Digitability program by sharing this showcase page. Thank you!
Download a Free Digitability Overview PDF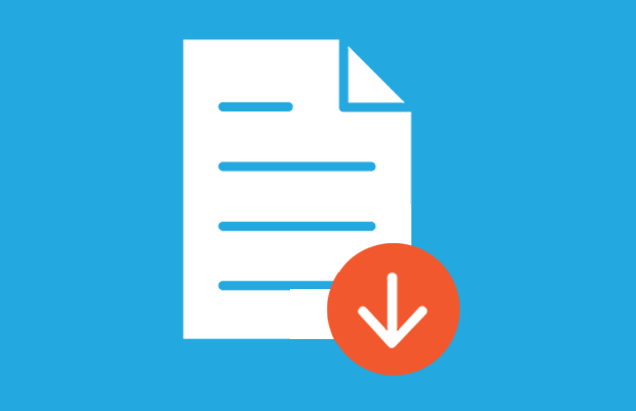 Download a free Digitability Program PDF to get a quick overview of Digitability