Your free IEP & Work-ready Skills Info Session Resources
On this page you will find a number of free video and PDF resources you can view, download and share with others.
If you would like to have Digitability present a free IEP & Work-ready Skills Info Session at your school or organization, please use the form. Thank you!
The IEP & Work-ready Skills Info Session Presentation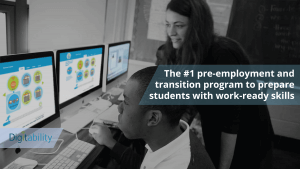 Here's a PDF of the presentation Michele McKeone shared during the info session at North Penn Educational Services Center. 
Free IEP Goal Bank Examples for Students with Autism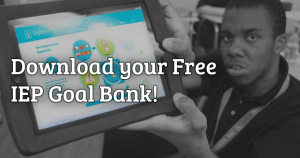 This resource shows you IEP goals from the Digitability Work Simulations IEP Goal Bank that supports students with autism.
Digitability's Video Library of Free Professional Development Resources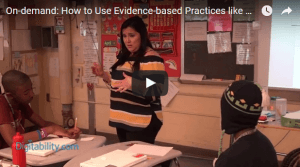 This series of free professional development videos takes you inside an inclusive classroom where Dawn, an Autistic Support Teacher, shows how she uses Digitability's PD techniques like: Differentiation, Peer Encouragement and Positive Narration to develop positive behaviors.
Have questions about hosting a free Digitability info session or getting a free demo?
For questions about having Digitability present a free info session or free demo of the program, please send an email to info@digitability.com