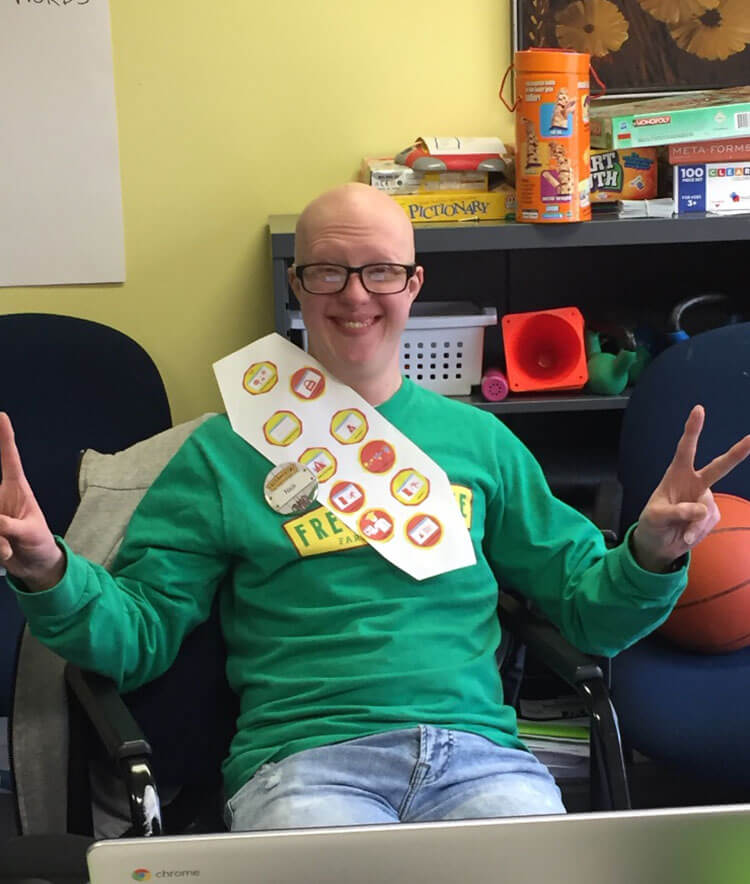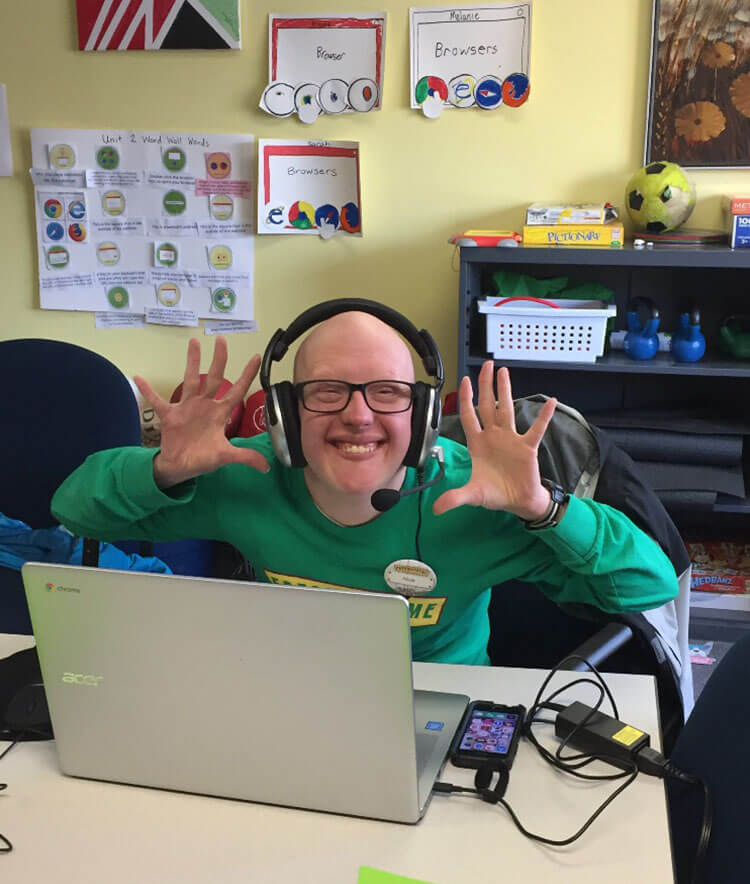 Hired: First Chapter of Independence
Nick, a 26 year old living with Down Syndrome, started working at Fresh Thyme Market this year. He enrolled in the Digitability program at the Down Syndrome Association of Wisconsin around the same time that he became employed and has improved his use of his phone as a support, as well as other digital skills for the workplace. Nick loves his job, and with his new tech skills he wants to learn to run a digital cash register. He now works independently and with continued use of Digitability, he hopes to find a job using computers.
Meet Sarah: Featured Digitability Educator
The neurodiverse needs of students participating in the Digitability program run the gamut from mild to intense. Across the country, in classrooms of all ages containing students of all types of behavioral profiles, Digitability is preparing them for their independence. One such organization is the Down Syndrome Association of Wisconsin (DSAW).
In her Life Skills classrooms in East and West Milwaukee, respectively, Sarah Lasanske helps students make progress through the Digitability curriculum. With her Digitability Classroom Social Economy established, DSAW students are learning the pros — and cons — of bills, rewards, and budgeting. Additionally, students are internalizing the critical fundamentals of digital literacy and safety, practicing their functional academics through classroom activities, and learning the nuances of highly social workplaces through Digitability Work Simulations.
Milwaukee East Side Campus
As students learn the language of technology throughout each lesson, printed badges are hung on the classroom's Badge Board to remind students of the definitions and corresponding icons. Through Digitability's innovative coaching model, Implementations Coaches assist teachers in using the best evidence-based practices, such as positive reinforcement to develop the social and communication skills for the workplace. These, in addition to our emphasis on gamification and social contexts and applications to generalize skill development, help Nick accomplish his goals.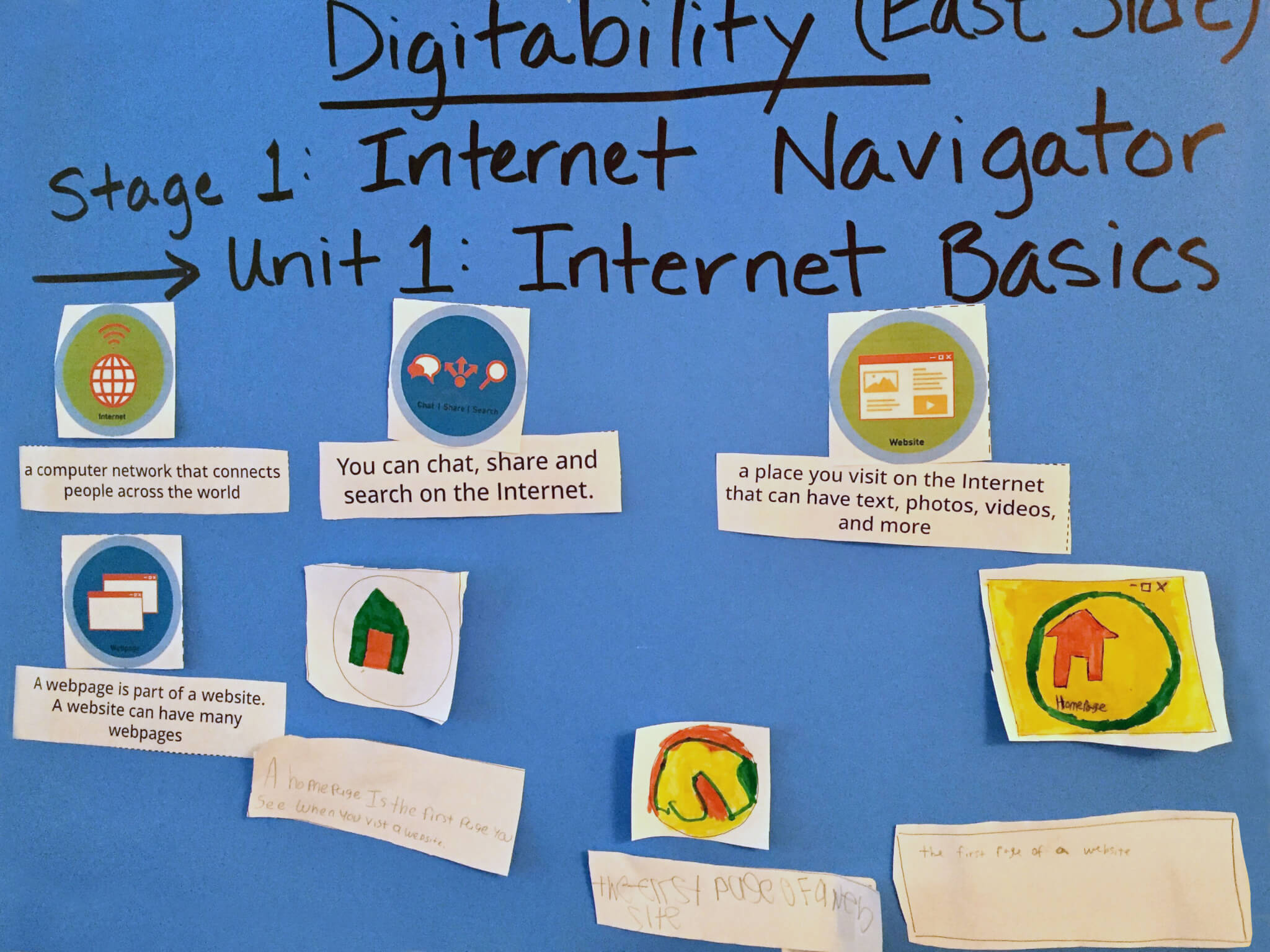 Melanie - Milwaukee West Side Campus
Melanie shows off her drawing of the various internet browsers that internet users can search with online! This is one way she earns all those badges!