Digitability Featured in the Philadelphia Business Journal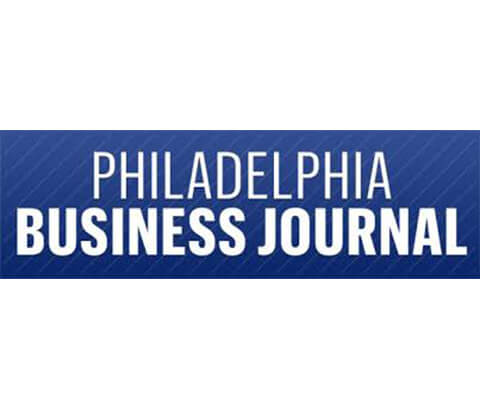 PHILADELPHIA —When Michele McKeone walked through the door of the Corzo Center Creative Incubator last November, she was a business novice. She had a newly minted degree in digital media from the University of the Arts, but understood little about how to build a startup. A few months from now, she'll launch Digitability, an online learning curriculum that teaches autistic students to use social and digital media.Her business is an expansion of a pilot project she first implemented in the School District of Philadelphia.The training, mentoring and funding she received through the incubator gave her the preparation to expand the program nationwide.
"My time at the incubator was invaluable," McKeone said. "Not only did it introduce me to the business community, but it gave me the means to incorporate social entrepreneurial thinking so that I can provide a needed service to a population that wouldn't otherwise be given such an opportunity."
The Creative Incubator, located at 320 S. Broad St., was created last year to assist creative business ventures with workshops and competitive grants that fund startups. It's part of the Corzo Center for the Creative Economy, a center established within the University of Arts in 2005 to provide business workshops and lectures for students and faculty and expose them to business and government leaders.
McKeone is one of four entrepreneurs who won grants this year for their business ideas, each of which reflects a mixture of design, technology and sustainability. The other winning ideas were a sustainable knitted clothing company, a jewelry line for people with cancer and cancer survivors which donates 10 percent of the profits to the American Cancer Research Institute, and eco-friendly building panels that require less energy to heat and cool.
The incubator nurtures ideas from inception to a final business plan. Participation is open to about 15 University of the Arts seniors, graduate students or alumni each year, with public workshops also drawing business professionals. Evening and weekend workshops are led by professors from institutions such as the Wharton School, and cover topics such as how to develop a business plan, read contracts, fund social and creative enterprises, assess a market and more.
The idea for the incubator was first discussed "when several of us — inside the university and outside in the design community — realized that we should find a way of supporting new creative initiatives, startups and those trying to link business, media and technology," said Neil Kleinman, a professor of media and communication at the University of the Arts. "The creative incubator was formed … to provide reality behind the idea: through a dedicated fund of $40,000 a year, it has begun to support four startups a year in a wide range of topics…environmental, design, fashion, videography, theater, Web interactivity, education and health."
McKeone attended incubator workshops for six weeks from November to December. "As I entered the Corzo incubator I was still trying to find my focus," she said. "My idea was to patent the curriculum that I developed over the years while working with students with autism. After working through the incubator, attending its workshops and open office hours with experts in law, business, marketing, etc., the vision was getting clearer."
At the end of the intensive program, incubator students compete for startup capital through a fund supported by Wells Fargo and the Corzo Center Endowment. Grant prizes range from $2,500 to $10,000.
Students make 10-minute presentations to a jury made up of local professionals. Thomas Miles, principal of Miles + Generalis Inc. real estate company in Old City, is a University of the Arts alumni and trustee, and serves as an incubator jury panelist. He said winners are chosen on the strength of their concept.
"We have to be convinced they have a firm grasp of their budget and business plan, and that they understand what they're really getting involved in," he said.
"My initial reaction was, 'you want to do what?'" Miles said of McKeone's presentation. "It was a little out of my expertise for the kind of interactive computer models she wanted to develop. But she was so passionate about it. And we realized what a need there was for the program."
"She was very far along in creating an extremely complex system," Miles continued. "That's who usually win the grants — people who are on a precipice and this is what they need to get to the next stage."
In addition to grant money, each winner is paired with a mentor whose role continues beyond the terms of the grant. They also receive access to other advisers from the Corzo community and support from university resources.
McKeone won $10,000 in startup capital and was paired up with Garrett Melby, a jury member who is also the CEO of Good Company Ventures.
"I was going to name my company 'Digital Express,' but he didn't like the name," McKeone said. "He said it was too '90s."
All grant winners get to take advantage of the incubator's close relationship with Good Company Ventures, an independent nonprofit incubator housed in the Corzo Center that offers business workshops for social entrepreneurs.
Although not a Corzo program, Good Company collaborates with the incubator in many aspects. "UArts students from the industrial design program provided design to our entrepreneurs, and we help organize educational content that Corzo has been producing," Melby said. Good Company also gives Corzo grant winners access to its business workshops and consulting.
The Corzo Center continues to provide new forms of support for aspiring business owners. It will soon launch Corzo Create!, a funding source for early-stage ideas that will provide $1,500 each month to a university student or alum who receives the highest number of votes in an online poll.