Transitioning People with Disabilities to their Independence
Meet DeShaun ‐‐ a Digitability Grad with a Success Story about Being Work ready!
Be work-ready with Digitability!
DeShaun is a Digitability grad and remarkable young man. The video and PDF of DeShaun's journey from autistic support classroom to his career shows what's possible for people like DeShaun when they get the work‐ready skills and social/emotional capacity to thrive in today's tech‐driven workforce.
Please share the link to this page to help others know there's a path to independence for people with disabilities. Thank you!
Are You an Educator or Administrator?
You can see the Digitability program and learn more by requesting a free quote.
Are You a Parent?
If you are a parent interested in getting Digitability to your childs school download this product packet!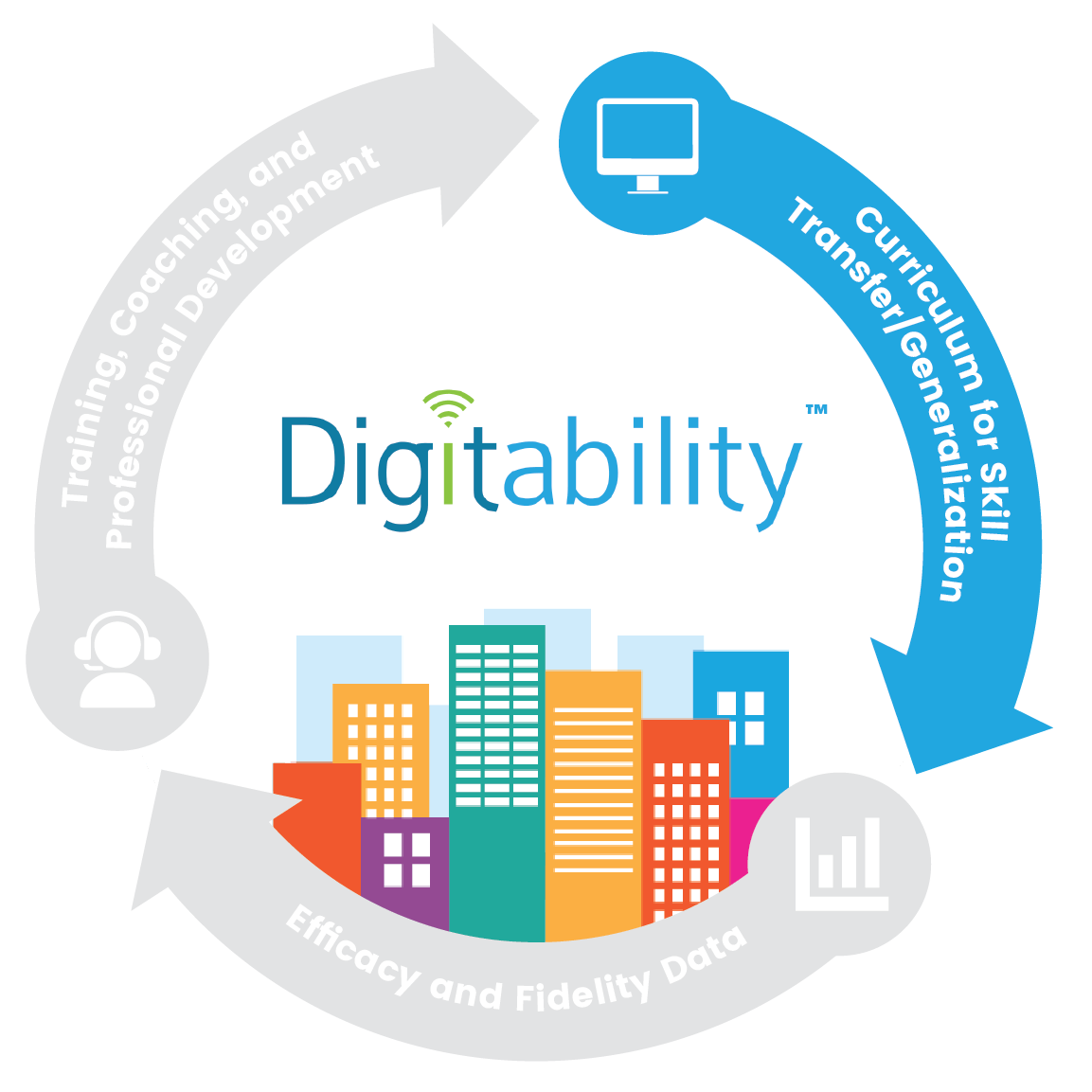 Digitability Curriculum
When skills are taught in isolation, the transfer doesn't happen. Digitability's one-of-a-kind curriculum teaches skills through real-world simulations, using the best evidence-based practices.
4 Levels of Digitability's Award Winning Work-Ready Training 
Today, more than 70% of people with cognitive disabilities are unemployed. Digitability's award-winning innovative approach is changing this statistic. Nearly 70% of our first cohort of graduates obtained meaningful employment.
LEVEL 1: INTERNET NAVIGATOR
Digitability uses technolgy as a hook to develop expressive and receptive language.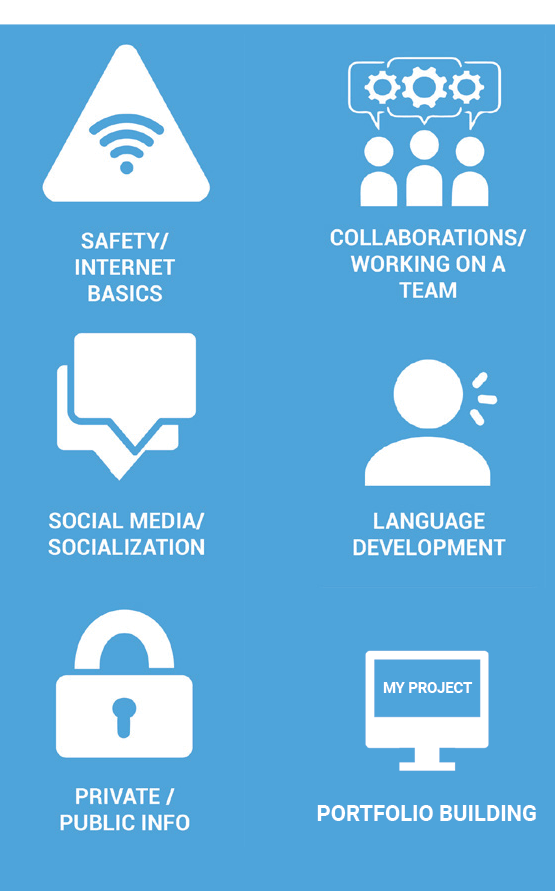 Level 1 is designed to teach students basic tech concepts, while simultaneously developing their social and communication skills. Systematically exploring tech and socialization helps prepare students to navigate the social nuance of sharing online as well as the hidden social norms of a workplace. 
LEVEL 2: THE DIGITAL CITIZEN
Tech is not an isolated study; it is embedded in all of our independant living and work-ready skills.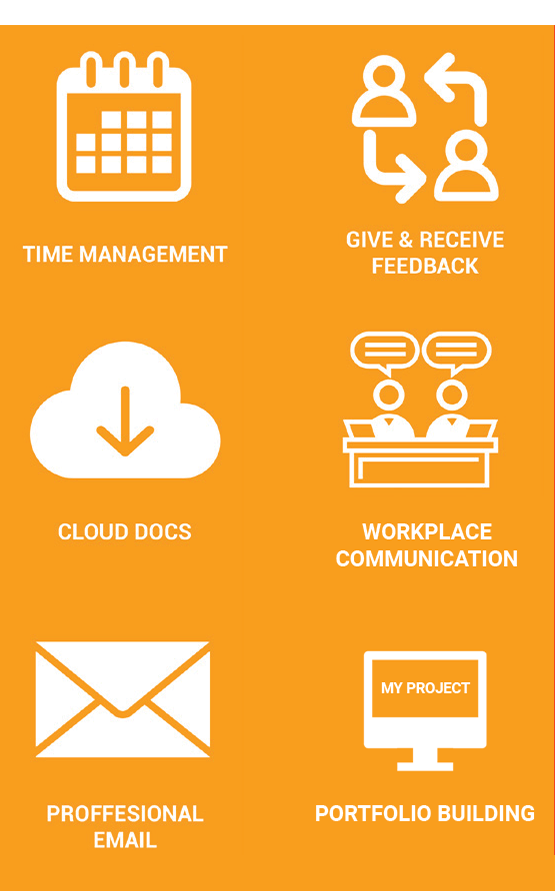 Level 2 trains students to use industry-standard workplace technologies such as word processing, email, presentation, spreadsheets. Through work-simulations students deliver presentations, manage budgets, plan travel, problem solve and learn how to give and receive feedback in a workplace, while navigating the most common workplace boundaries. 
LEVEL 3: TECH-SAVY AMBASSADOR
Tech is to employment as phonics is to reading.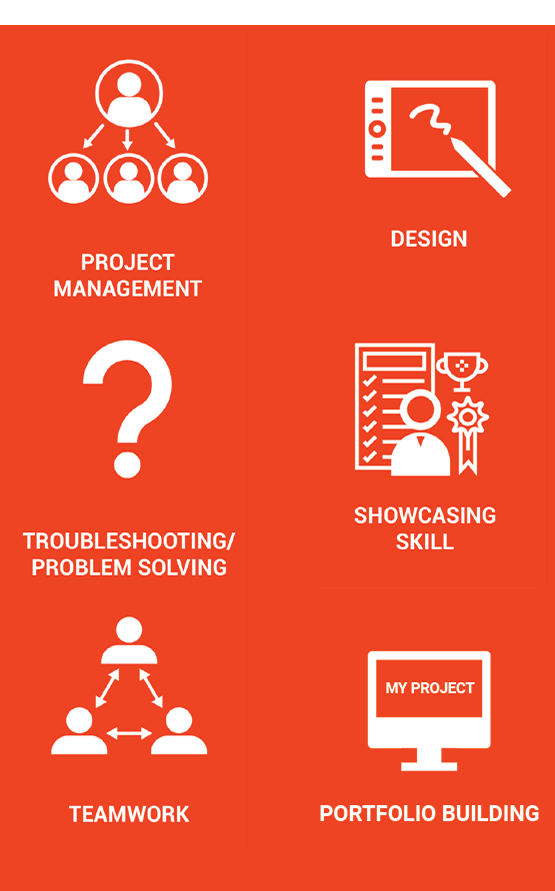 Level 3 trains students in specific job roles as well as the company cultures that are commonly seen in today's workplaces. Students develop tech routines and collaborate in and out of the cloud, strengthening their project management skills. Simultaneously, students learn how to showcase their skills to develop a sense of empowerment. 
LEVEL 4: PRIME PROFESSIONAL
''75% of all jobs require some degree of tech literacy " - DOL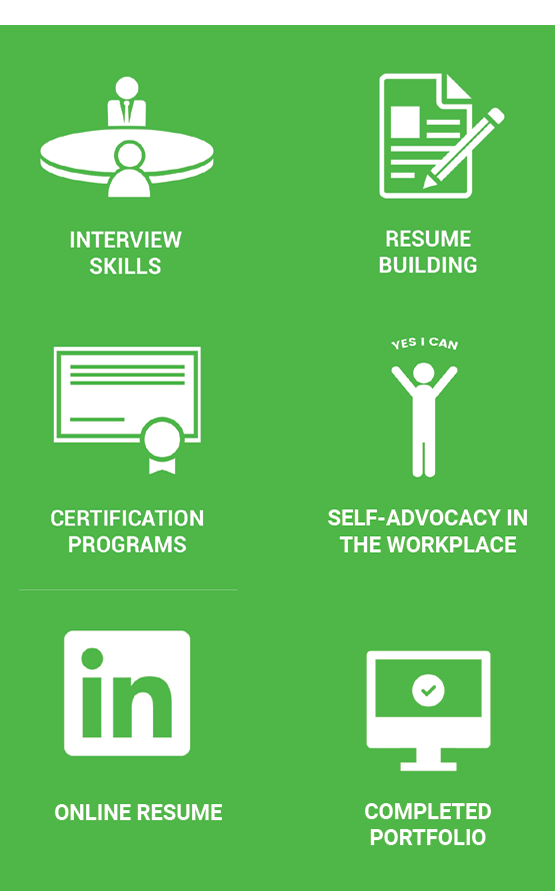 In Level 4, students package their online resume and work-ready portfolio to demonstrate the marketable tech and social skills they developed through the Digitability program. Fully prepared for the job-seeking process, students develop their self-advocacy plan for the workplace, equipping with them with the skills to obtain and sustain their employment. 
Video Curriculum
The Digitability work-ready training program includes an easy-to-use web based software that provides teachers with a library of hundreds of video lessons.  Each video is designed using the best, evidence-based practices such as principles of Applied Behavior Analysis. Lessons model skills through video prompting and scaffolding. The language is explicit and includes voice-over pacing options for students with auditory processing delays.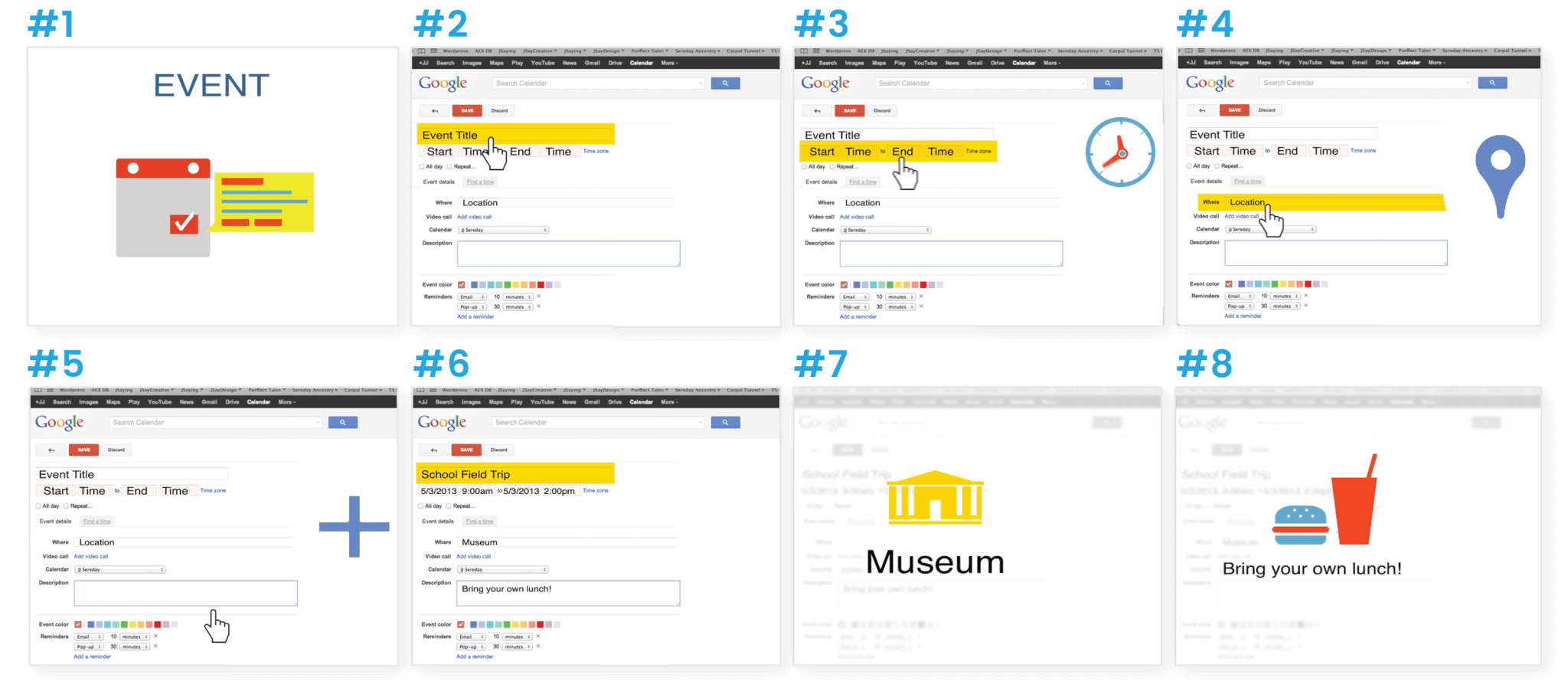 Lesson Plan Curriculum
Each online video is facilitated via off-line curriculum resources including lesson plans, social games, differentiated supplements, work-simulations, and resources for IEPs and transition planning.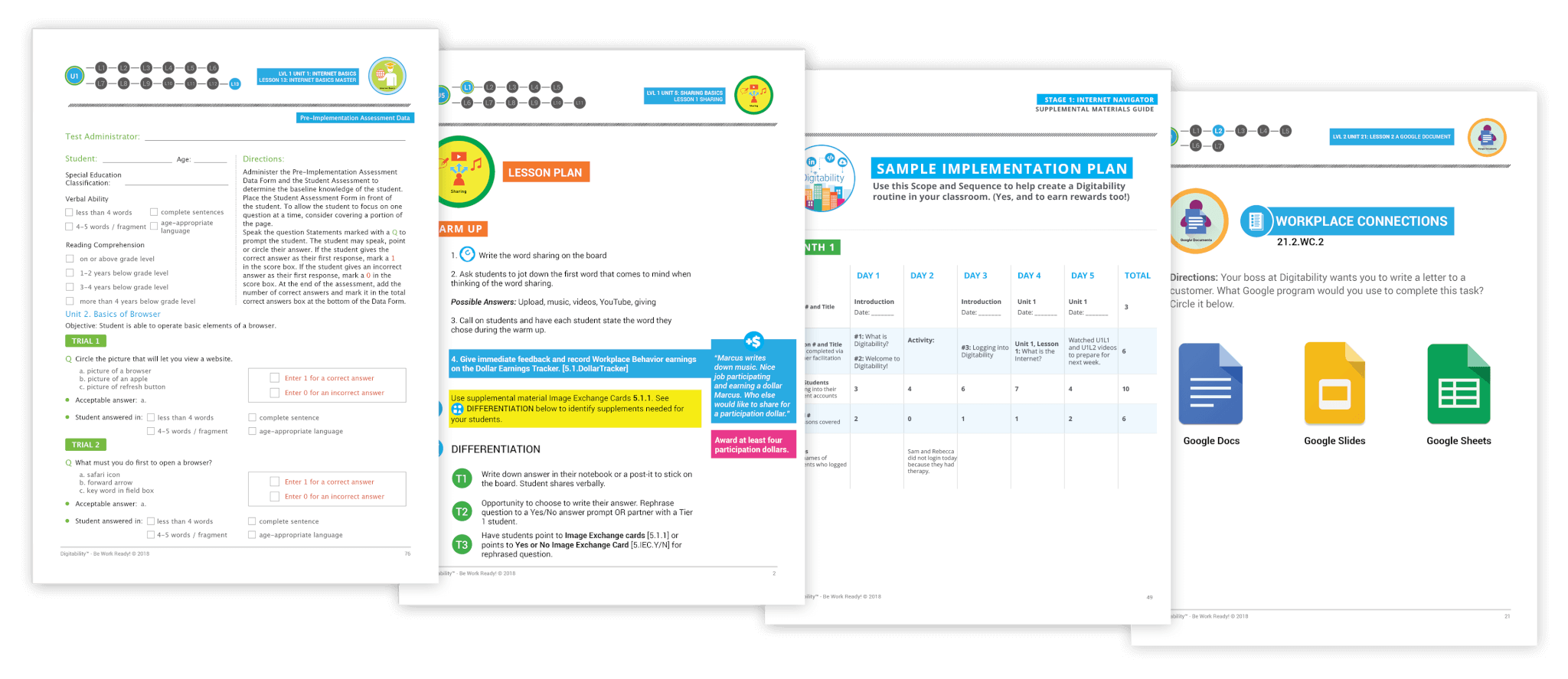 Transform the classroom into a workplace.
Digitability's project-based learning, work simulations align to a variety of educational and transition goals to address behavioral, social and communicative development as well as functional, occupational and academic goals. Work-simulations train students for real world employment opportunities.