With three award-winning solutions in one, Digitability is the affordable way to increase transition outcomes.
In one platform, get professional development, data analytics, comprehensive curriculum, and more.
Using Digitability's award-winning platform, schools across the country are preparing their students for their independence.
Simultaneously, teachers and teacher aides are receiving on-demand, world-class training. Digitability provides three solutions in one to reduce the spending on professional development services as well as the time needed for teachers to plan and progress monitor IEP goals.
Provide academic, social, and work-ready skills without outsourcing.
Here are the types of programs and training offerings you will be able to replace with Digitability's comprehensive solution:
Autism: Social/Communication Skills
(Outdated) Career & Technical Education
Intellectual Disabilities
Applied Behavioral Analysis Training for Teachers
Independent Living Skills
Financial Literacy
Writing workshops
IEP Goal Writing
Evidence-Based Practices
Cognitive Differentiation
Behavioral Interventions
Technology Integration
Vocational Training
Free Demo of Digitability for Administrators
If you're a school administrator you can request a free demo of the Digitability platform using the sidebar on this page.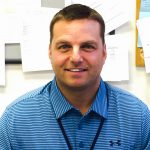 IDEA compliance
Digitability is a comprehensive transition program rooted in Applied Behavioral Analysis
Data dashboard
Get data reporting and analytics
Educator fidelity
Real-time feedback on facilitator usage and progress
Student mastery
1-click reporting for progress monitoring
PD and training
Empower teachers of all ages to use technology and project-based learning
Ongoing support
Every teacher and admin has a support specialist ready to answer and assist
Educator implementation
Digitability comes with one-site training and implementation strategies
Custom solutions
Data-driven response to intervention tools for admins and supervisors
Cloud-based platform
No IT-support needed to bring Digitability into your organization