New: The Online Summer Digital Literacy Work-skills Program from Digitability
Parents have asked for a digital literacy training program their child with neurodiverse needs can take at home this summer. Digitability has answered this call! Digitability is pleased to announce the launch of our online summer Digital Literacy Work-skills Training Program. You can try it with a *14-day free trial.

This is a subscription-based online digital literacy training program that your child (age 8-26) with neurodiverse needs can take at home this summer from any device with an internet connection (desktop, laptop, tablet, etc.).
Educator, Administrator, or Organization? Learn more about the full Digitability program here!
The Digitalization of Jobs for People with Neurodiverse Needs is Rapidly Growing
According to data from the Brookings Institute, since 2002 jobs that require digital literacy have risen by 59%. Considering that more than 70% of people with neurodiverse needs are unemployed, the urgency to get people digitally literate has never been greater!
What's included in the Digitability Summer Digital Literacy
*Subscribe before June 15th to get a free 14-day trial (your card will not be charged until your trial ends) using
promo code: summerskills18. After your free trial, pay only $19 per month.
Digital Literacy Work-ready Skills Your Child Will Learn
How the Summer Digital Literacy Program Works
Pricing & What Else is Included in the Program
Literacy & Terminology:

required digital and tech terminology used in the workplace (even for lower-skilled jobs)



Internet Vocabulary:

learning the names, concepts, and context of must-know terms like, Webpage, Link, Icon, and many more
Online Safety:

your child will be taught how to distinguish appropriate online sharing behavior
Technology Use Training:

all people -- no matter their ability -- must learn how to use popular technology like Gmail, Google Drive, Google Docs, Internet Browsers, etc.
Communication:

this program provides the building blocks for communication skills  
Who:

for people with neurodiverse needs ages 8-26
Where:

online from the comfort of your home
Parent Involvement:

the program is designed for you to do it with your child so you can both develop digital literacy and social skills while learning about technology together
Parent Dashboard:

you can access your child's personal performance dashboard to see their progress
License: you get one parent account to monitor progress and manage your account settings and a separate account that you create for your child to access the online modules
Free Trial:

get 14-days free when you subscribe by June 15th with promo code

summerskills18
Price: Just $19 per month after your free trial

and you can cancel anytime
Support: if you have a technical issue the Digitability team is here to help. If you are interested in education support for your child, please contact your school or service provider and invite them to learn more about licensing the complete Digitability Work-ready program (See information below on unlocking the full program).
Free Unit of Digitability's Work-ready Skills Training Curriculum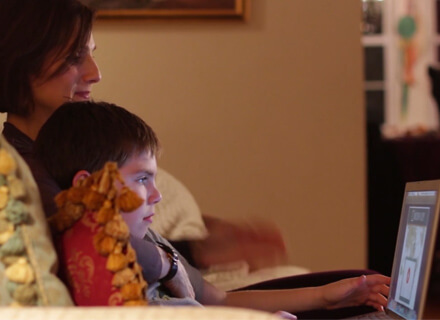 "As a parent, I can tell you that Digitability is a rare find. I signed up for Digitability to give my child something that would engage him, but also teach him valuable skills. Digitability does this in a manner that keeps my son coming back for more! Plus, we can do it together, so I'm learning new skills too!"
--Leslie Baretta, parent of an exceptional child
Questions about the Digitability Work-ready Skills Training Program?
If you have questions about the Digitability program please send an email to info@digitability.com
Your subscription to the Summer Digital Literacy Training Program is just the beginning of how Digitability can prepare  your child with the work-ready skills required to get a job in our tech-driven and highly-social workplace.
Digitability's full work-ready training program can be used in schools, in therapy or by service providers to fully prepare people with neurodiverse learning needs for today's tech-driven and highly social workplace.
In addition to Digital Literacy, our complete Pre-employment and Transition Work-ready Skills Training Program includes:
How to Bring Digitability to your School, Therapy Provider, or Service Provider
These work-ready training features are only available in our organization license. If you would like to bring Digitability to your school's, therapy provider or another service provider, download our organization PDF and share with your program or school.