Digitability teaches marketable, digital life skills to promote independence for students in a technology driven society and economy.
Digital literacy is an essential part of job-readiness, socialization and independence. Without these skills, this generation faces a critical barrier to independence. We are the bridge from a student's education to fulfilling jobs post-graduation.
Digitability was born out of advocacy and designed for teens and tweens, just like yours. The Digitability digital curriculum was created by Michele McKeone, M. Ed., a teacher from a Philadelphia public high school. Michele believed her students needed more options for life after high school and thus her digital skill building program took flight. While her students' abilities varied greatly, verbal and non-verbal alike, everyone started with the basics and all created their own portfolio.
Using the curriculum and methodology of Digitability, she led her classroom to win third place in a regional technology competition. By teaching her students marketable, digital life skills she was able to increase her students transition outcomes and post-secondary opportunities including college and vocational participation.
Just as Michele saw a need for more services for her own students, we hear parents loud and clear when they ask for more to support their child's transition to independence. With an increase in early intervention resources, we are seeing an increase in educational outcomes; however, there are still very few resources to support adolescents and many are left without a plan for their future transition. In fact, more than 50% of students with an ASD, leaving high school in the past 2 years had no participation in employment or post-secondary education.
"Not only am I convinced of Digitability's groundbreaking applications of technology, but I am equally assured by Ms. McKeone's firm grounding in the same educational principles that drive our curriculum at Bancroft, including those of Applied Behavior Analysis. Her product is a forward-thinking extension of her experiences in the classroom, teaching students with autism. And just as she is now leveraging the benefits of a scalable technology, Ms. McKeone is, at the same time, building a progressive curriculum for these same students. The data she has thus collected strongly indicates this unique pairing of teaching and technology will be both productive and powerful. It will not be long before that impact is on display in the classrooms at Bancroft."
Dennis Morgan
Executive Director for Educational Services, Bancroft
The Scientific Advisory Board
Digitability's curriculum is based off of well researched and proven methodology. We have a team of experts behind all content, as detailed below.
David Mandell, Sc. D.
Director of Center of Mental Health Policy and Services Research, UPenn School of Medicine
---
David is an Associate Professor at the University of Pennsylvania and the Director of Center of Mental Health Policy and Services Research, UPenn School of Medicine. For the past 15 years, he has conducted research on strategies to improve quality of care for individuals with autism in community settings.
Catherine Chase, M. S.
LDTC, Psycho-Educational Diagnostician and Learning Consultant/ Reading Specialist

---
Catherine is a Psycho-Educational Diagnostician and Learning Consultant providing interventions in attention, learning and behavior with over 30 years of experience. Chase was the first educator to receive a Fellowship in Developmental and Behavioral Pediatrics at Harvard Medical School.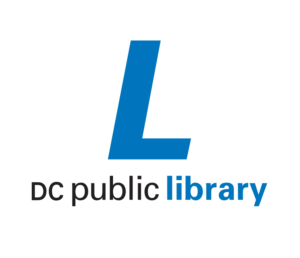 Want a free demo?
Digitability was developed in a special education classroom, by a special education teacher. It was designed with you in mind!
On October 30th, Digitability was featured in a piece on CNET written by the talented Marguerite Reardon (@maggie_reardon). Read an excerpt below! This is part of CNET's "Tech Enabled" series about the role technology plays in helping the disability community. As a special education teacher at a public high school in Philadelphia, Michele McKeone prepared…